10 ocean-style birth gift ideas
The birth shopping list for little sailors
A happy event is about to happen within your entourage and you are looking for the perfect gift to spoil the baby and the parents? Clothes, toys, nursery items, decoration… It is not an easy task to make the right choice when you have so many options. In this article, we have found for you original and useful birth gift ideas around the ocean.
Birth gifts to sleep well
Sleep is as important for the baby as for the parents. To pamper the baby at best, here is a small selection of baby gifts you can offer your eyes closed.
A shark-shaped sleeping bag for babies 
Useful and fun, this sleeping bag or angel nest is ideal to keep the little ones warm when they are moved around. Thanks to its eyelets, it can be put either on a pushchair or a child car seat to keep baby safe. This little warm shark will both become baby's favourite cocoon for naps and amuse the parents with its quirky look.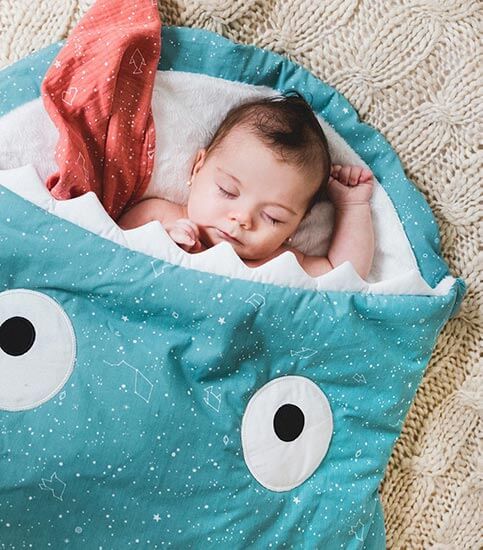 Shark-shaped sleeping bag Baby Bites
As an essential accessory for babies' bedroom, the mobile becomes parents' best ally when it comes to sleeping time. Its gentle music and small stuffed toys will soothe the baby and help him/her fall asleep. Offer this cute sea-style mobile! Fish, seagulls, a boat and a lighthouse will spin over the baby and bring him/her to wonderland.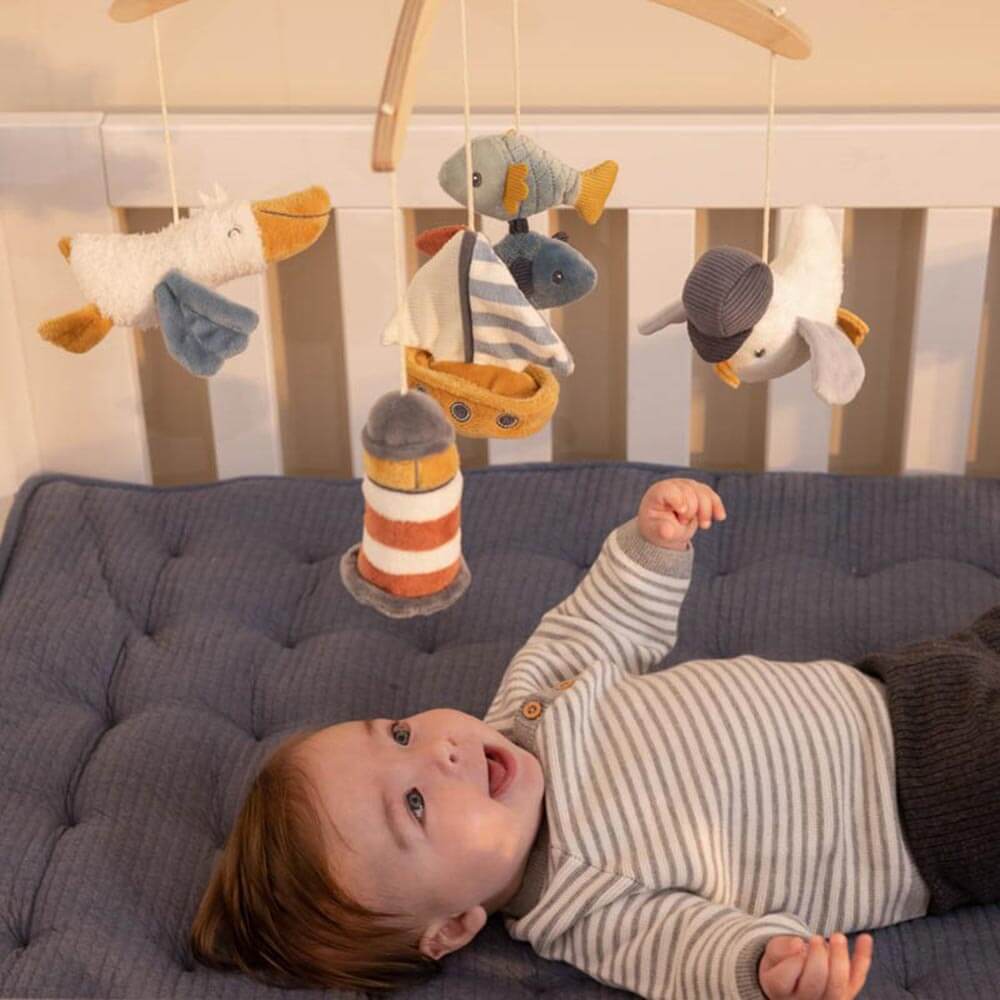 Musical mobile Sailors Bay by Little Dutch
A sleeping stuffed octopus
As for a super soft baby gift, fall for Olly, the stuffed octopus, who will help baby fall asleep. This octopus is so cute and so soft that it will calm babies down and make them fall asleep thanks to its comforting musical box. Heartbeat, waterfall sounds or lullabies, this adorable cuddly toy will switch itself every time the baby cries. An ideal birth gift for a calm and rested baby!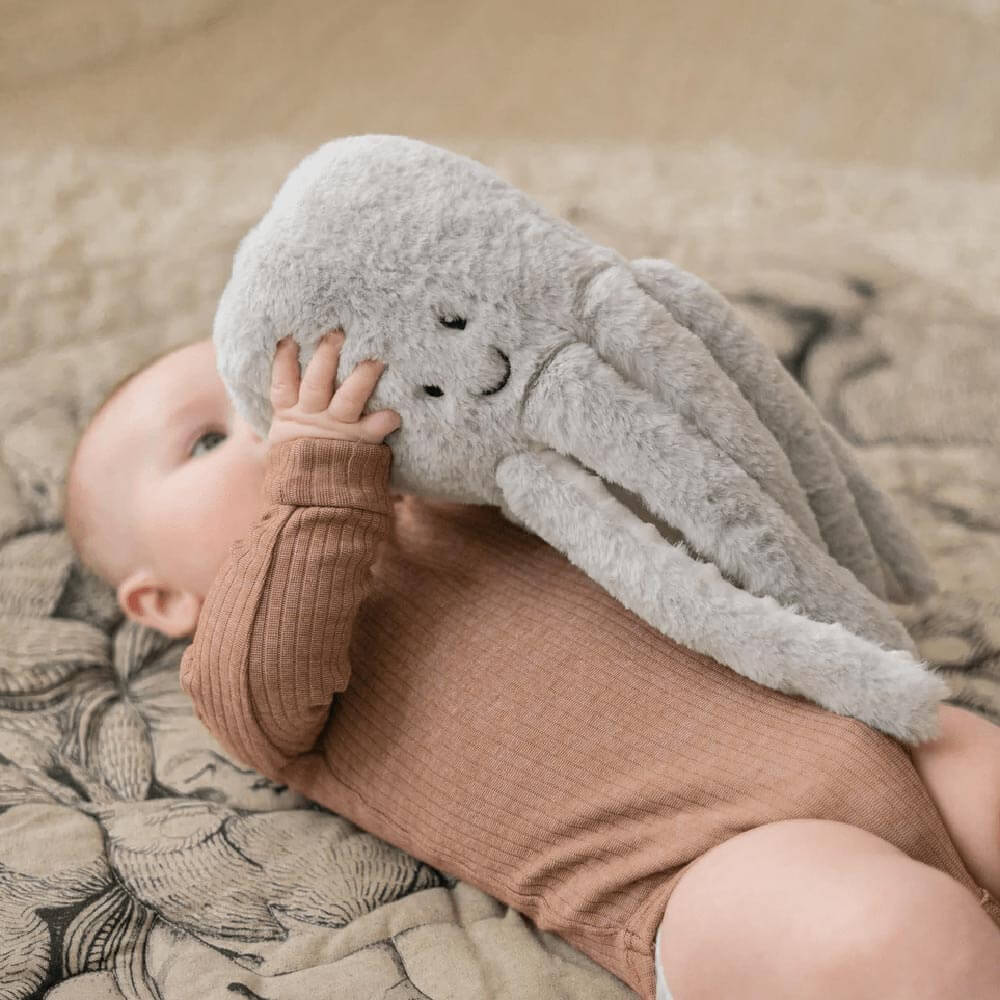 Olly the octopus with heartbeat comforter Flow Amsterdam
Offer deco for a pretty baby bedroom
For the baby to feel like a duck to water in his/her bedroom, nothing beats a warm and soothing atmosphere under the sign of the ocean. Opt for super cute birth gifts that will complete baby's bedroom deco.
A delicate poster with sea animals on it
Put the finishing touches to the new-born's cosy nest decoration by offering a childish and sea-style wall decoration. This soft-coloured poster, representing cute sea animals, will brighten up baby's bedroom and will teach him/her, with time, how to recognise the ocean's different creatures. A lovely decorative and educational gift to offer to young parents!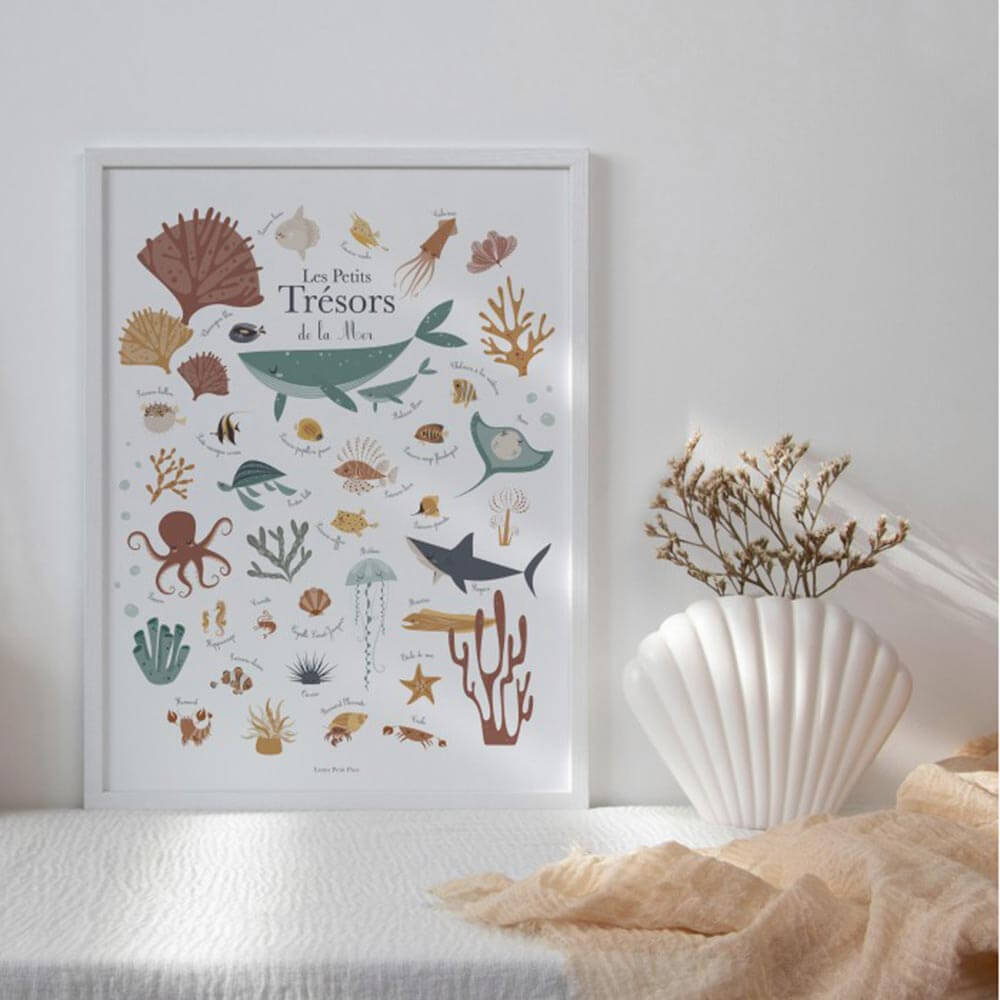 Poster Les Trésors de la Mer by Lutin Petit Pois
A personalised day-of-the-week clock
Fall for My Little Week clock, designed especially to help children project themselves into the week. Not only it will decorate the baby's bedroom with its delicate shapes and colours, but it will also become a true time mark for the baby in his/her first years of life. From birth, the poetic world of the ocean and its animals will create a soft and soothing atmosphere inside the infant's bedroom. The extra feature of this clock: its customisable hand. The baby's name, date of birth… Customise the clock with an inscription that will deeply move the parents. An original and personalised birth gift to offer at maternity!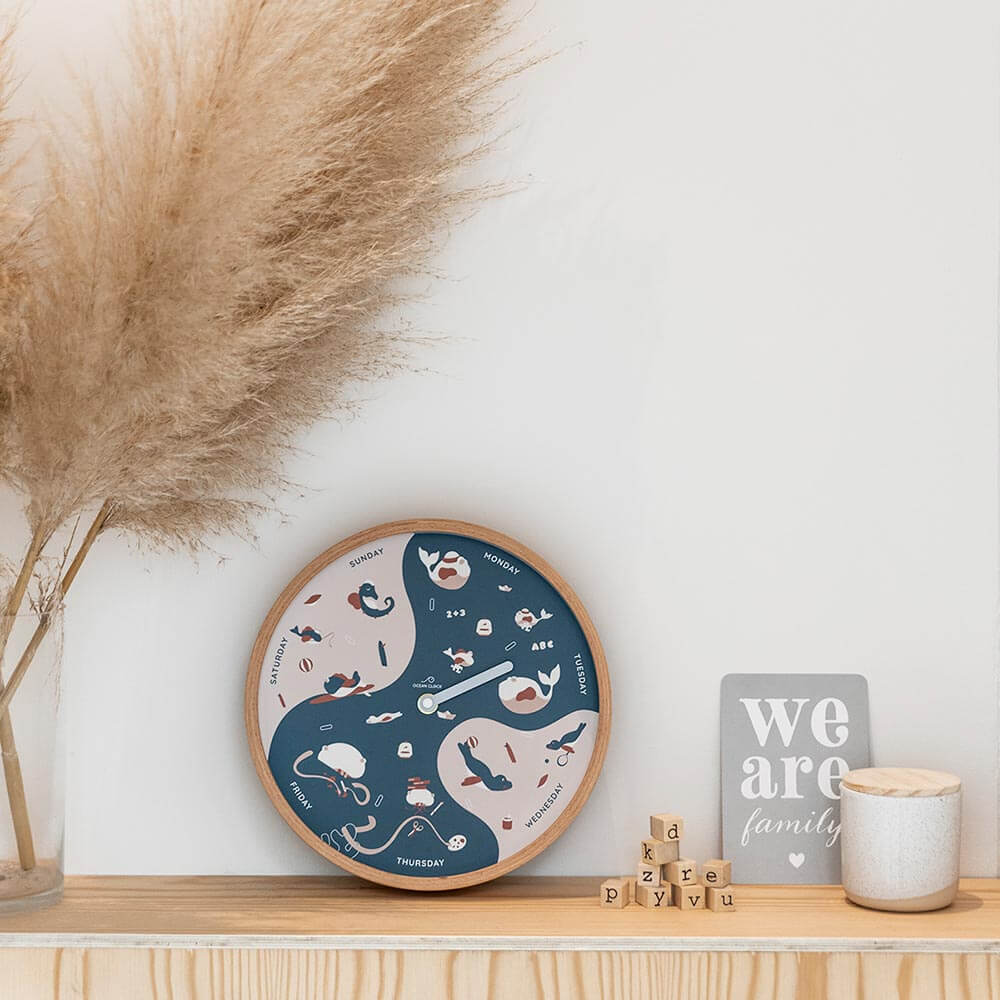 Day-of-the-week clock My Little Week
Amuse the baby with super cute birth gifts
A game is a great way to awaken children at a very young age. Participate to the baby's awakening by offering a fun and useful gift.
A sensory book to dive under the ocean
No one is too young to get his/her first book! Choose this touchy-feely book which stimulates babies thanks to its different textures and its delicately coloured sea world. A new sensory adventure awaits the baby at every page of this activity book. The must-have birth gift idea to offer in order to develop infants' awakening and make them travel under the ocean.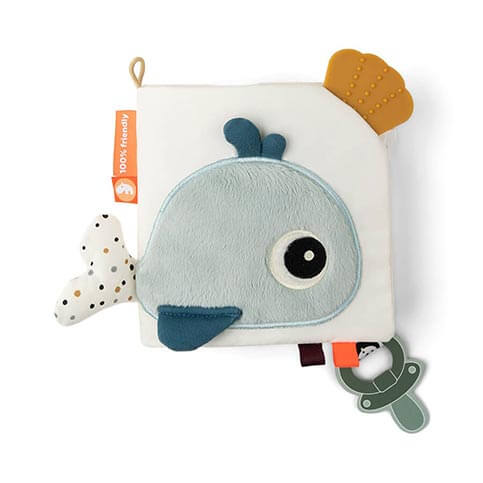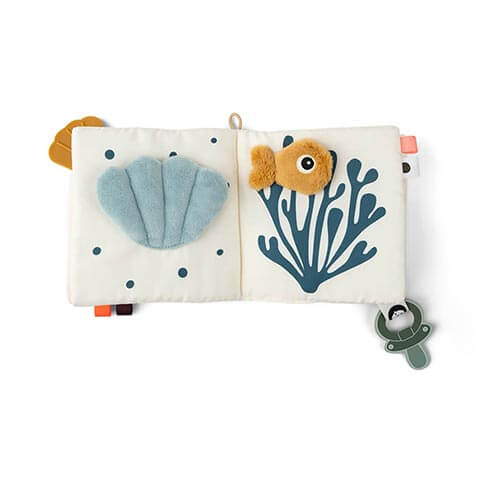 Activity book Sea Friends Done by Deer
Sheldon the shrimp, a very original comforter
Quite hard to make a birth gift list without selecting the usual comforter! This comforting plush toy will always be by your baby's side during his/her first joys but also first sorrows. Choosing a comforter is like choosing the friend that will follow the child in all his/her adventures. Fall for this original sea companion: a so cute and soft shrimp that baby will love hugging and bring with him/her everywhere he/she goes.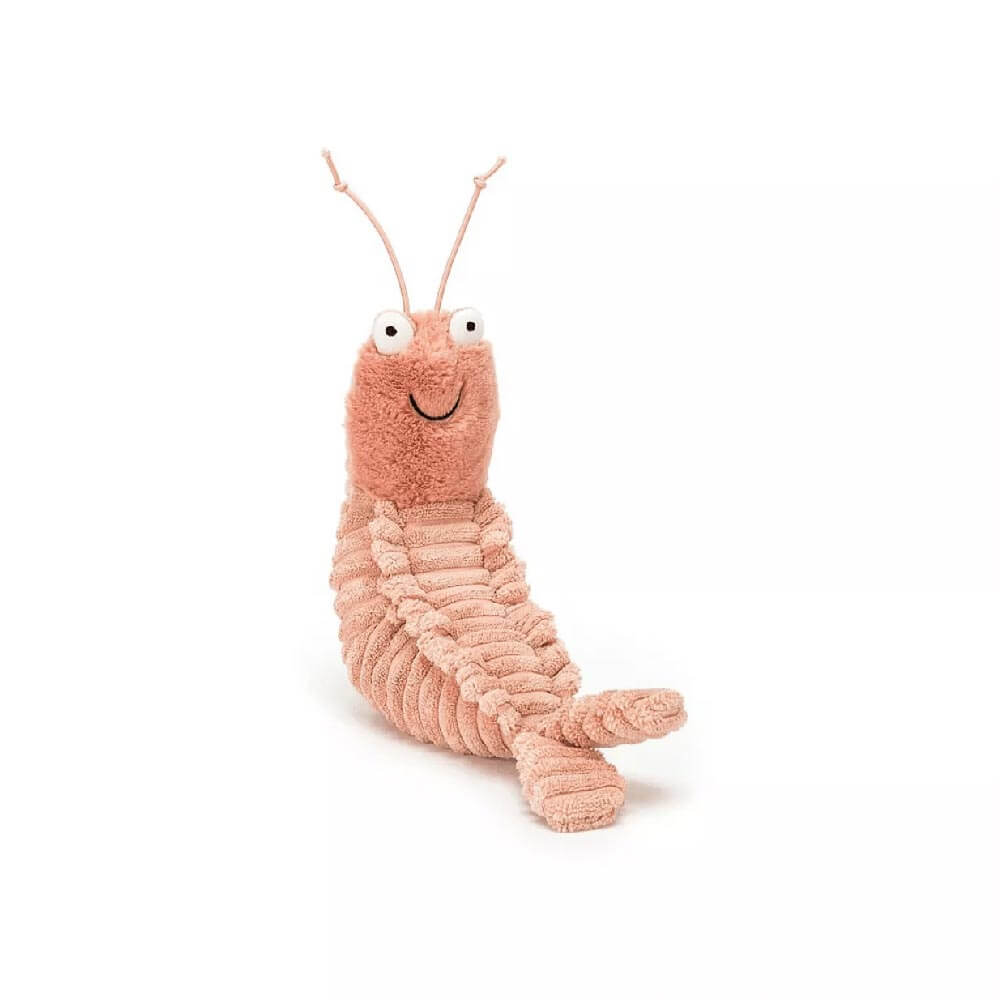 Sheldon the Shrimp by Jellycat
The soft seashell-shaped play mat 
So baby can have fun in the best conditions, offer this original and cosy play mat. Easy to carry, this soft surface will enable the baby to play and relax anywhere. Its seashell shape and soft colour make it also a delicate decoration object that parents will love exhibiting in baby's bedroom.
Seashell play mat CamCam Copenhagen
Our birth gift ideas to please young parents
Be by the parents' side in the infant's first weeks by offering a birth box set. With clothes or care products for babies, opt for a useful gift that will please young parents.
A birth box set for little sailors
Babies always need a big wardrobe. The sea-style box set by Berlinguotte is the perfect gift to complete the baby's dressing room. Inside, you will find a gorgeous sailor jacket and bloomers knitted in France, little baby shoes, a blanket as well as a teething ring. A so cute birth box set made in France for an adorable sea look. Other box sets are to be discovered!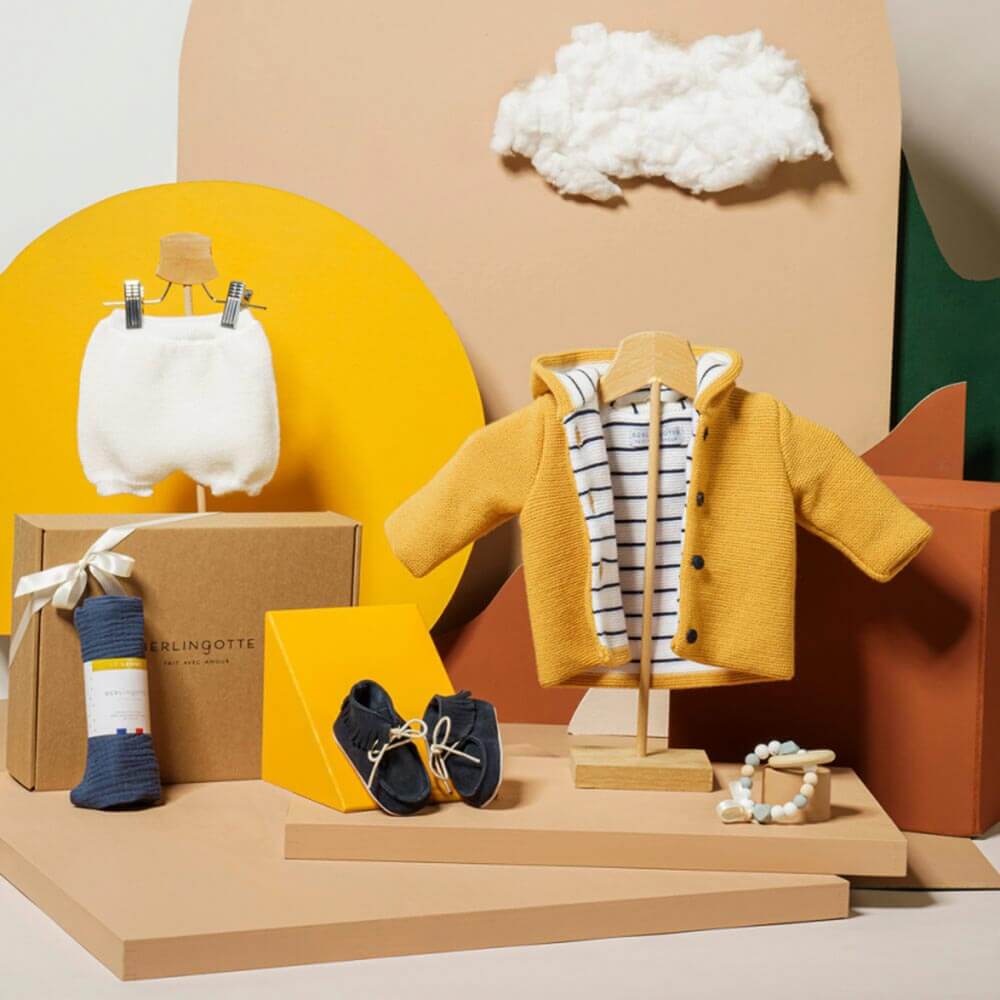 Birth box Marin by Berlingotte
A diaper bag full of diapers and other baby care products
As one must be well-equipped during outings with a baby, offer the most useful gift to parents: the diaper bag. But that is not all, this nice Moumout bag has inside a wide range of natural products that are essential to change baby. A marinière-looking pack of diapers (perfect for seaside outings), wipes, creams and many other care products are to be found in this diaper bag. A selection of Joone products to offer to those who take care of babies.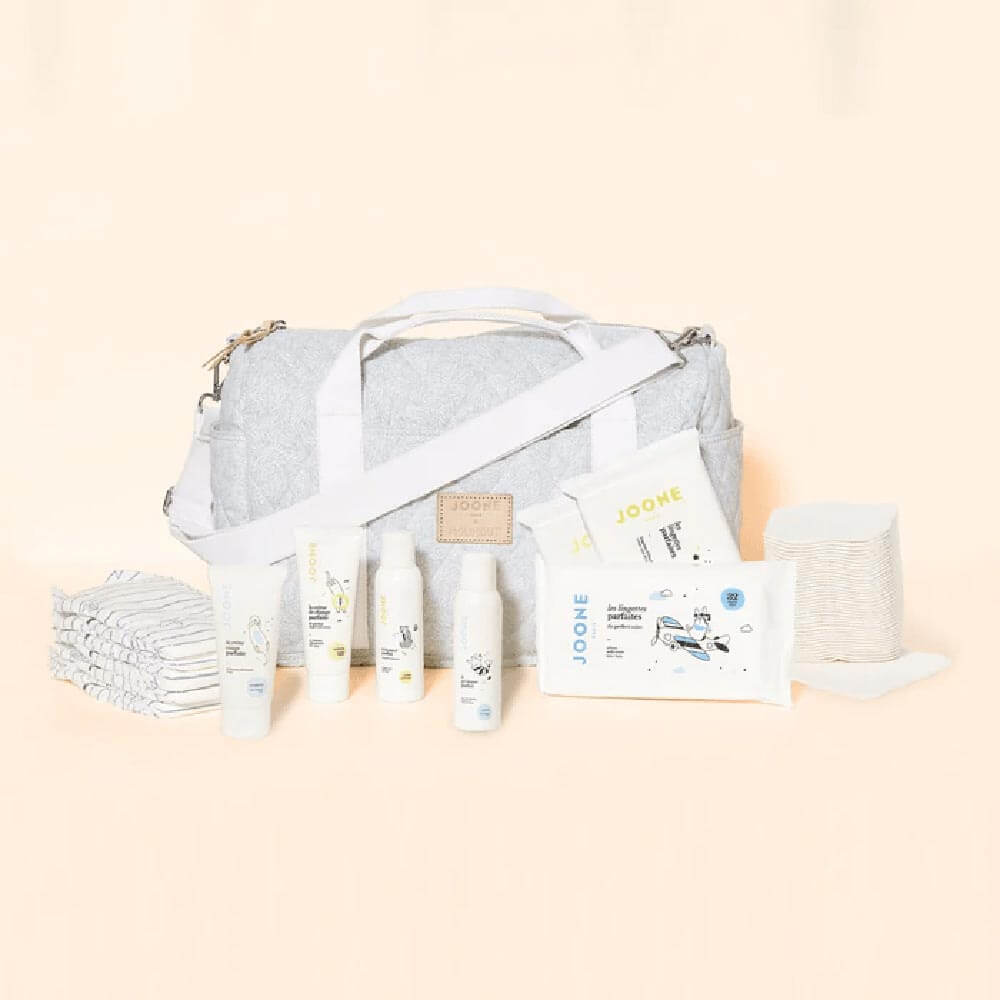 Which birth gift, inspired by the softness of the sea, will you fall for to spoil baby and the parents?