Mother's Day: our selection of gifts for seaside lovers
It is time for gifts again! It is the right time to hit hard by spoiling your mother with a gift that will bring her to the oceanfront. If you have ended up here it is probably because you have not found the idea that will win your mum's heart. Don't move! Our crew has found some gift ideas for Mother's Day so you may offer her a getaway.
Our inspirations to make your mum's deco travel
Make her house breathe a holiday air by getting her a trendy deco object which will bring an elegant seaside spirit. We have found for you deco accessories that are both original and beautiful to tastefully complete your mum's deco. 
A pretty fish vase to set the mood
Both stylish and original, the fish vase has become a must-have in seaside deco. Its vintage style combined with modern colours makes it a piece of choice to create a trendy decoration in a nautical spirit. Take the bait and opt for a both fun and aesthetical deco object for your mum! Don't forget to put a pretty bouquet of flowers in it.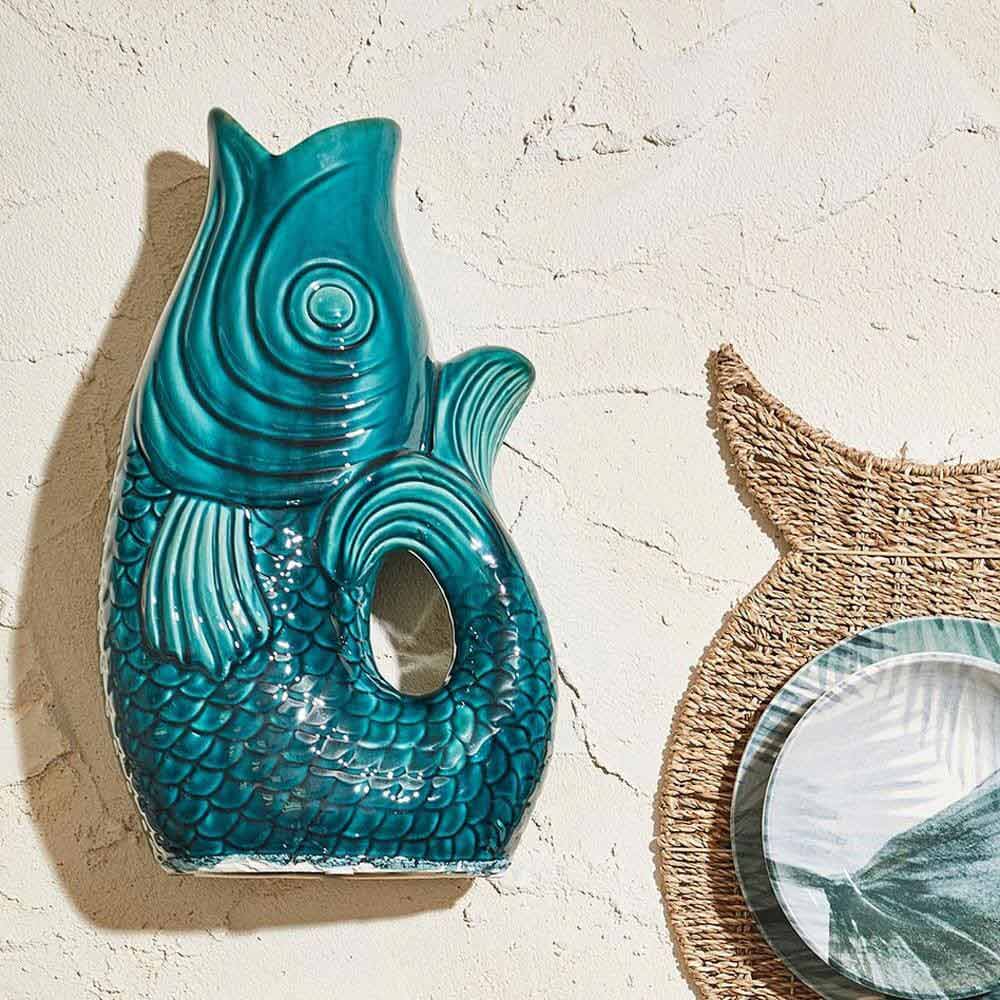 Fish vase by Côté Table
The Sailor garland of floats to refresh your house's walls
With its very modern nautical style, the Sailor garland of floats will definitely create a both smooth and colourful beach-house atmosphere in your mum's home. Made with natural materials (organic ropes and beech wood), this seaside wall decoration, inspired by fish nets, will bring much originality and charm onto her walls. The perfect gift for sea lovers.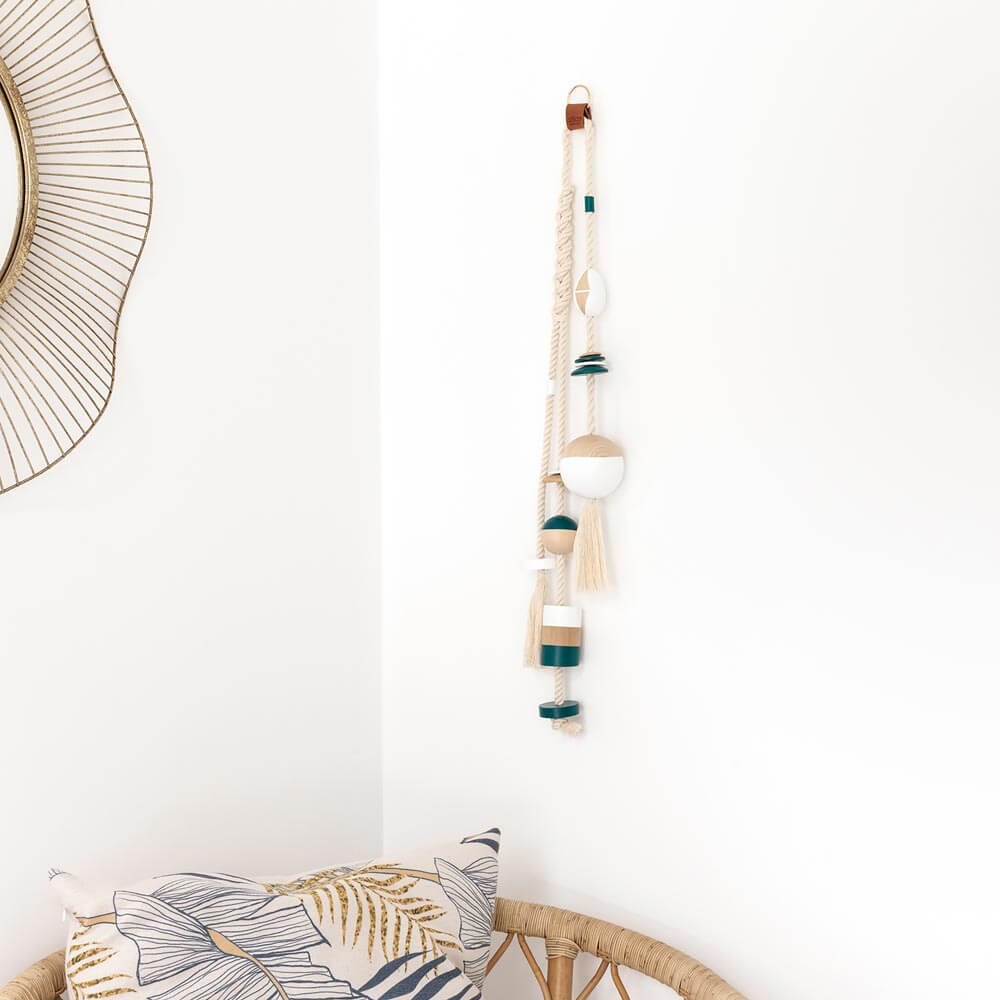 Sailor garland of floats (available in 6 colours)
FERE posters for a summer and minimalist wall deco
Here again, make your mum travel with gently illustrated posters that will bring her back beach memories. Fall for the set of two posters that represent a couple admiring the emblematic beach plane (we all have these pictures in mind), or opt for a poster gift that will bring her back to the beaches of her beloved coast town.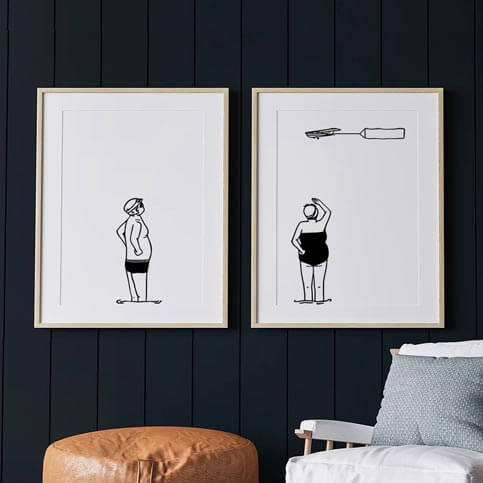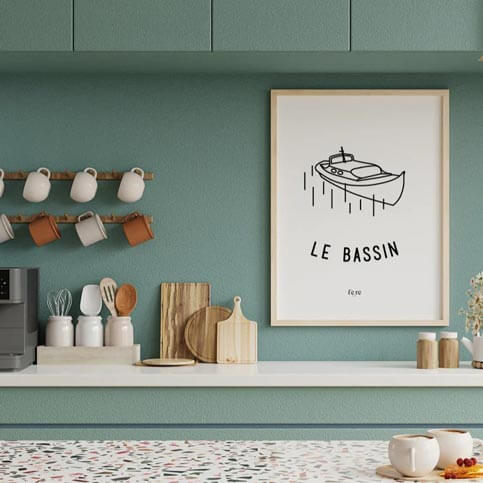 La Plage Posters & Le Bassin poster by FERE
Gifts for mums who like using stoves
Your mother loves cooking? For Mother's Day, get her a gift that will make her mouth water. 
An original plate for enthusiasts of beautiful crookery
Make your mum dive into the marine universe of Faïencerie Georges. Since 1898, this French earthenware workshop has imagined and made plates, dishes, tumblers and vases that are entirely hand-decorated.
Their collections, inspired by the ocean depths and seaside, will please lovers of beautiful things and unique pieces. Play the card of originality and good taste by getting your mum a pretty plate to decorate her kitchen or table in an original way.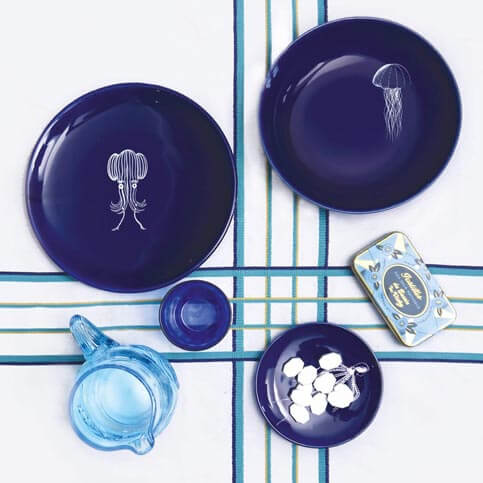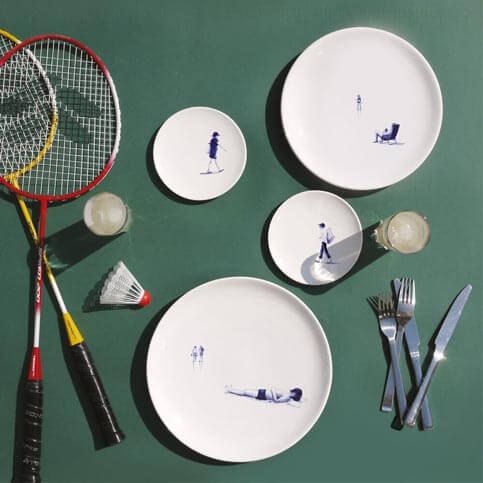 Plates from the Abyss collection and A la Plage collection by Faïencerie Georges
A book to cook fish like no one else
With this pretty book, those fond of fish will master the preparation and cooking of fish and will truly enjoy following its delicious recipes. A Mother's Day gift that will both please your mum and her entourage who will taste her tasty dishes.
Thanks to its very pretty cover, your mum will be proud to display it on her kitchen shelf.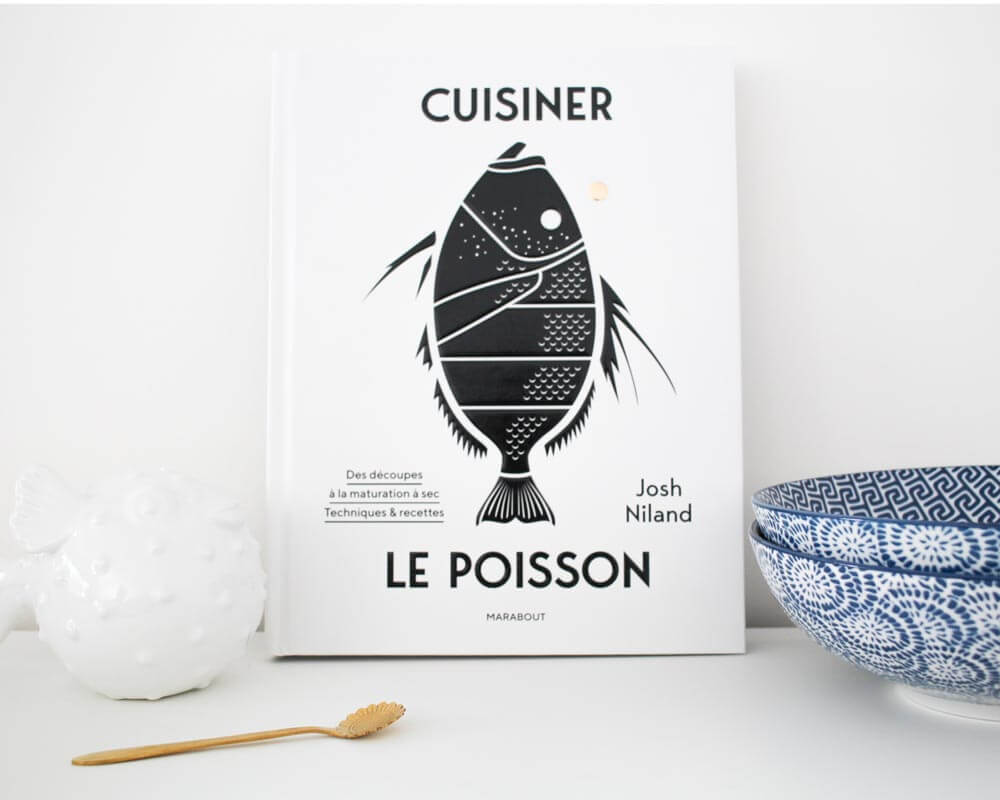 The Whole Fish Cookbook de Josh Niland
La Belle-iloise box set to make her tastebuds travel
Embark your mum on a gourmet trip by getting her a box set of gourmet preserves from the emblematic Breton cannery. Choose among many boxes whose design and content are unique: spreadable fish, fish fillets, shredded fish, fish soups… Fish and seaweed recipes, both original and tasty, which your mum will definitely fall for.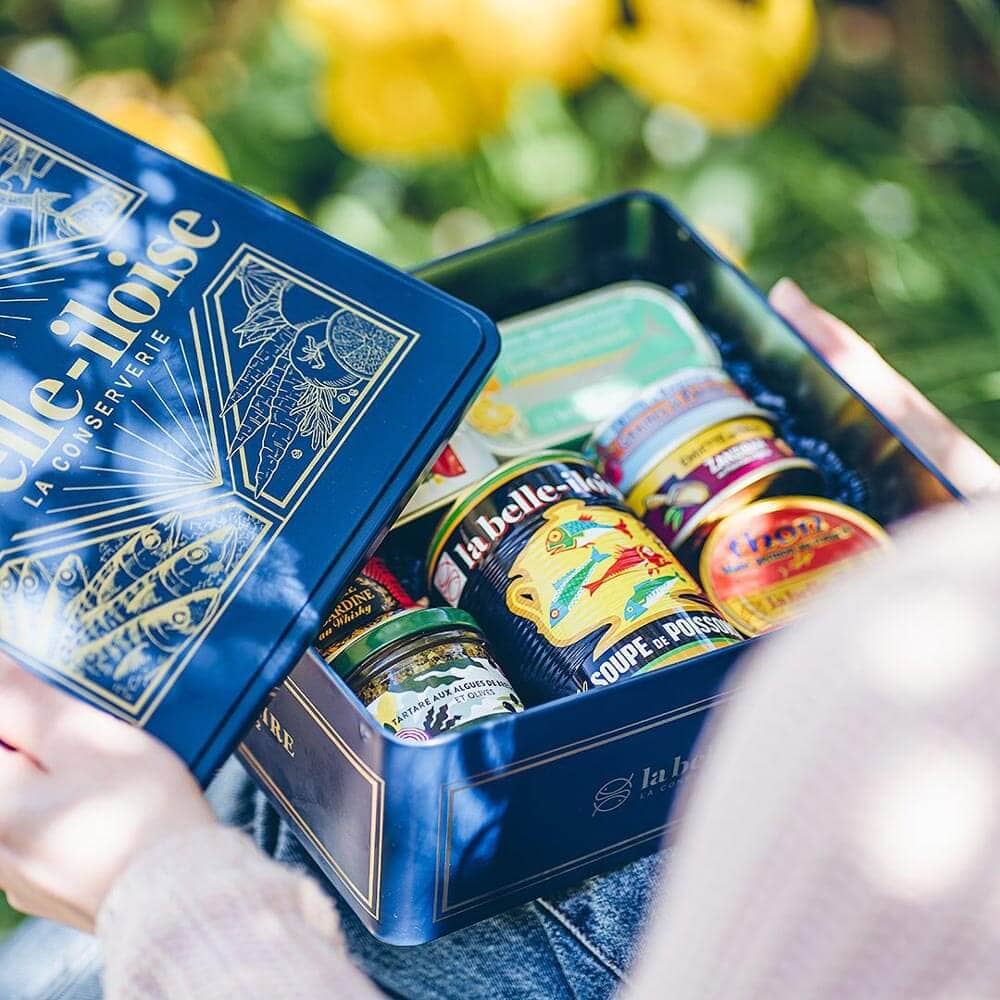 Must-have gifts for summer outings
When summer comes, nothing beats clothes and accessories as Mother's Day gifts when it comes to making your mummy look her best on the beach.
A marine leather wallet for her shopping 
Our list goes on with a new Mother's Day gift idea! This time, it is a must-have for handbags: a wallet. Have you heard of fish leather? It is this material that makes this wallet so original. Marine leather elements add a nice finishing touch to this very smart small leather wallet. A gift idea to slip in your mum's bag!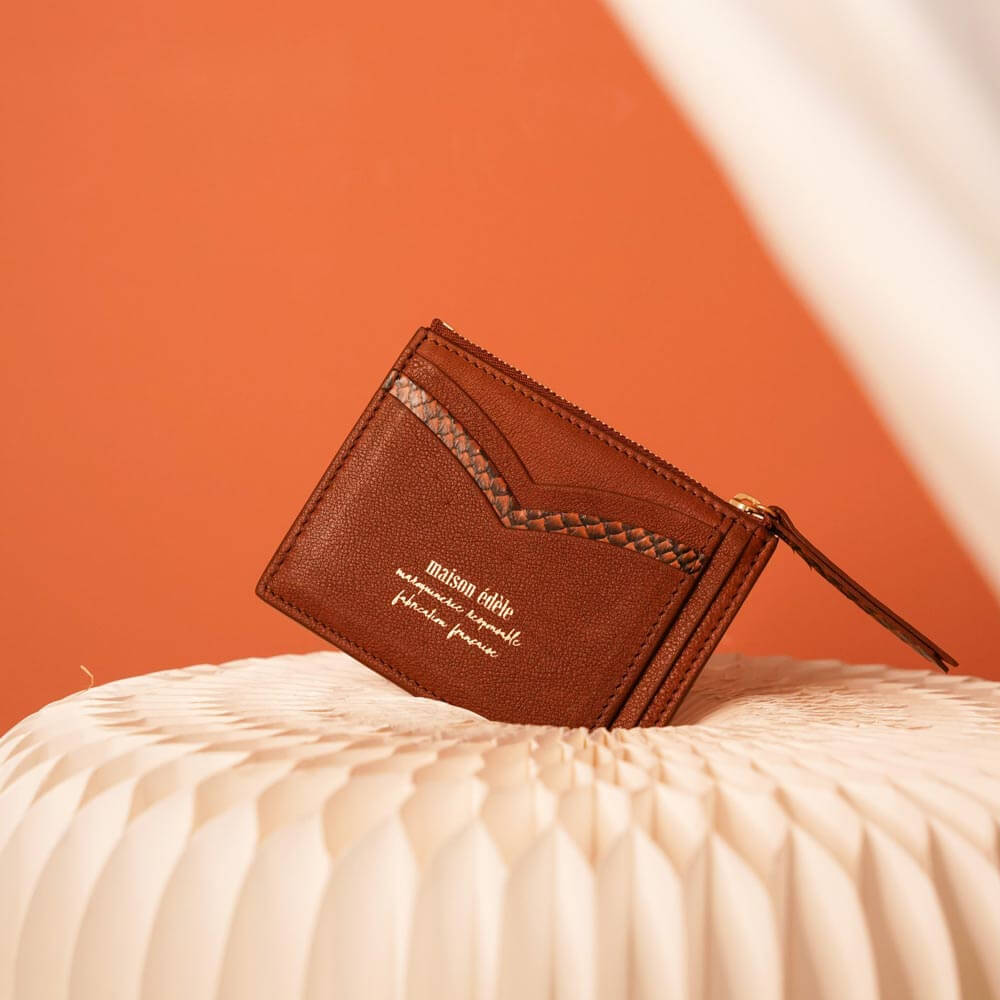 Marine leather wallet by Maison Edèle
A bum bag to stroll freely
The bum bag is back! For a year now, this emblematic bag of the 90s turns over a new leaf and thus appeals to more and more people. Done with the cheesy look, it now sports a much more modern look and matches perfectly with today's looks. Very useful, the bum bag can be worn in any season and becomes our favourite bag when it comes to long walks on the seaside or in forests. A mum gift idea for sure!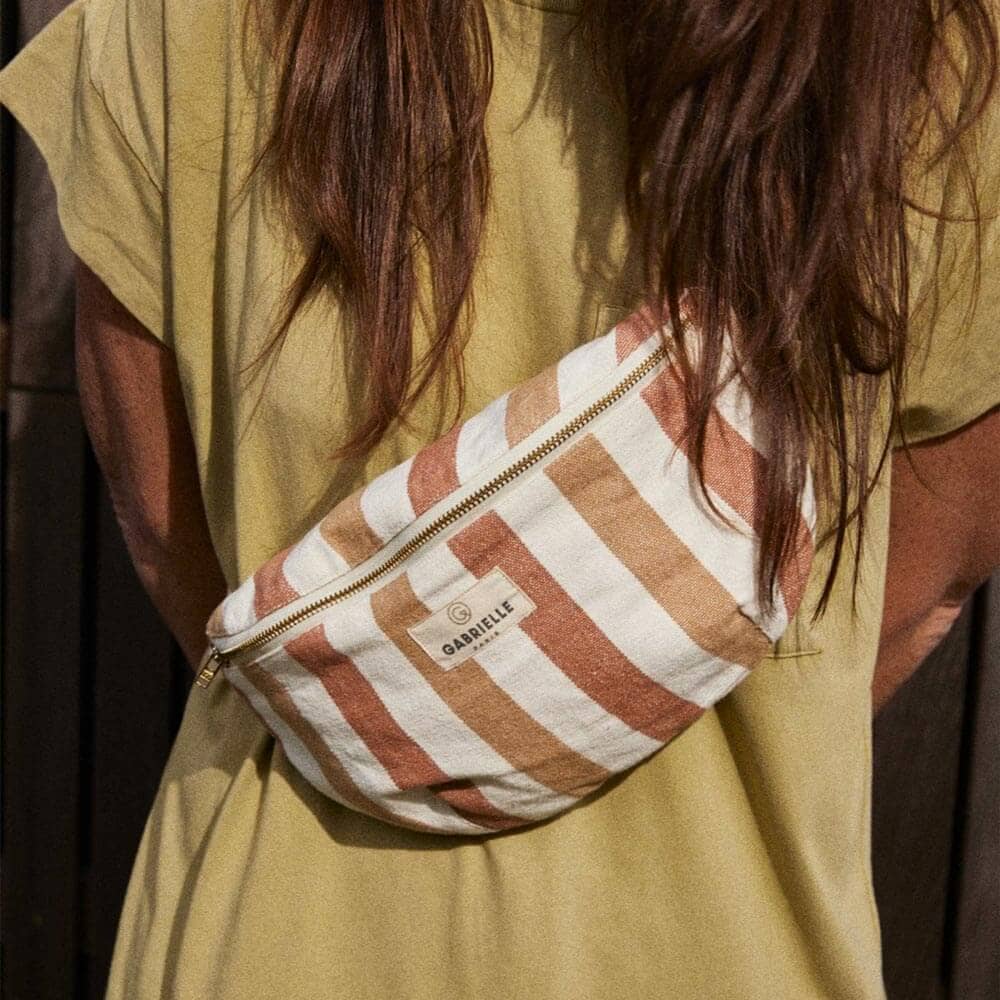 Brick-red striped bum bag by Gabrielle Paris
A pair of Méduse jelly-type sandals to look stylish to the toes 
Complete your mum's summer look with the iconic sandals of the French brand Méduse. Used to protect our feet when we were kids, these plastic shoes have become once again beach must-haves, combining style and comfort. The perfect pair to walk comfortably on the beach and in the water.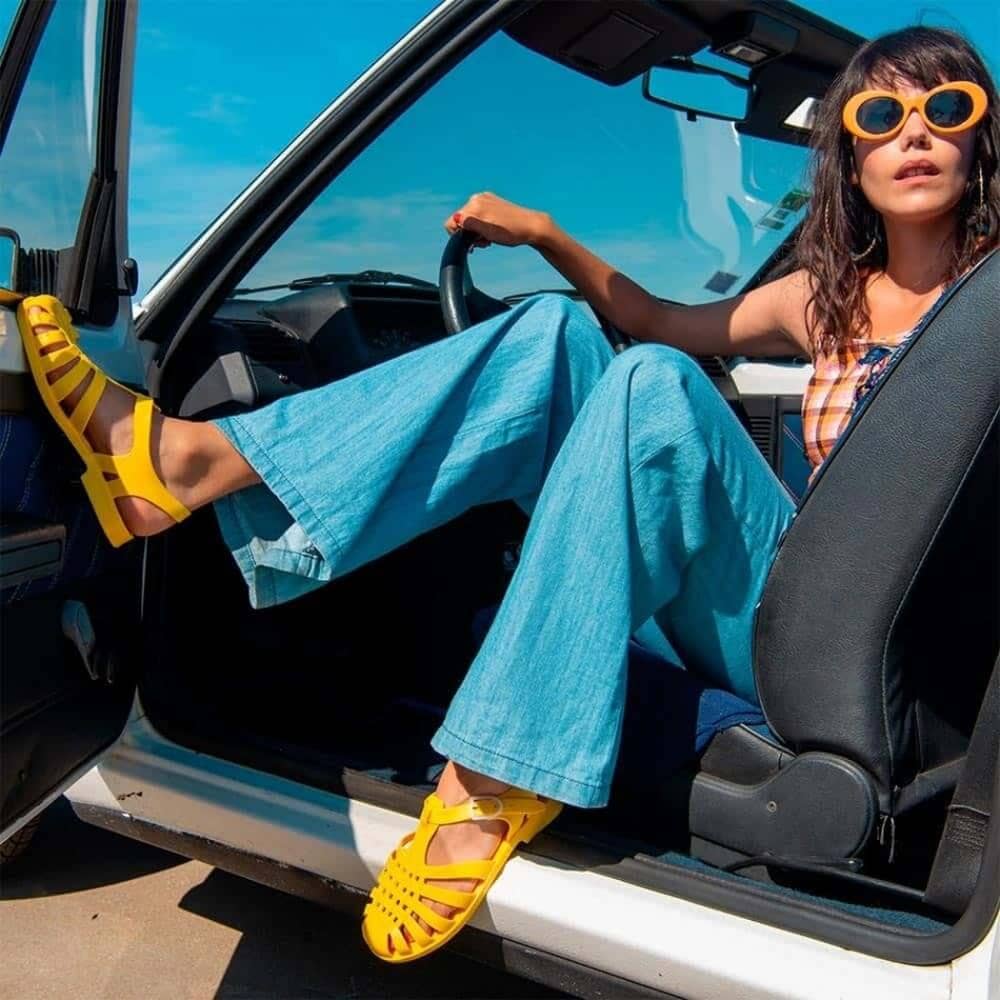 Sandals by Méduse
An émoi émoi beach outfit to stroll on the sand
Alone on the sand (as Roch Voisine used to sing) or with family, your mum will look stylish! Declare your love with émoi émoi, the families' brand, and their cool and modern clothes, the perfect choice for Mother's Day. Fall for this poetic anemone pattern that smells like summer! Either the dress or kimono, your mum will find it hard not to wear her new summer outfit.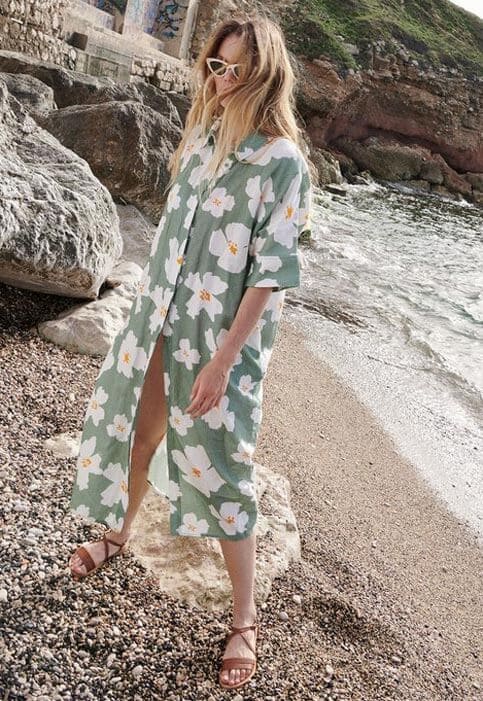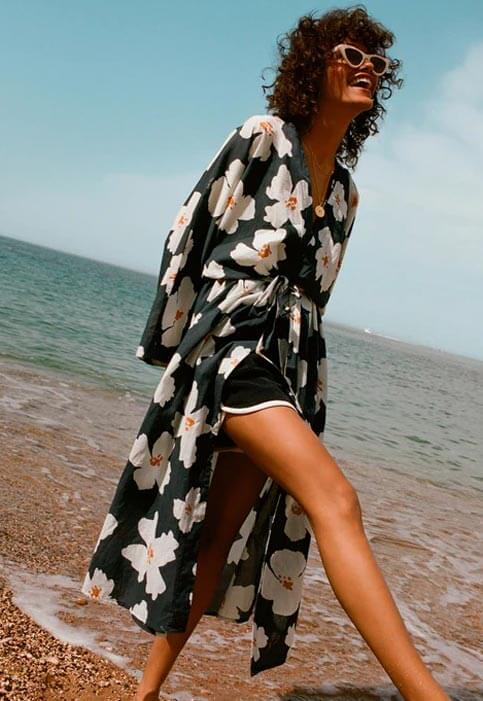 La Rosita shirt dress et le Karen kimono by émoi émoi
Ready to spoil your beloved mum? If you have not found the perfect gift for her yet, do not hesitate to read our previous article on Mother's Day gift ideas.