Escape to the most beautiful French islands' beaches
Magical places to roam for a disorienting weekend
No need to wait for the next summer holidays to be able to laze around on picture-postcard beaches. Come with us and discover beautiful heaven-looking French islands. Must-book-soon destinations for a disorienting autumnal weekend. In this article, you will find a selection of some of the French coastline's most beautiful islands. You should definitely go there this weekend if the barometer forecasts great weather.
Heading off to Big Blue's little gems 
Embark on a boat and ply through the Mediterranean warm waters to reach its archipelagos which are both spectacular and bewitching.
The Island of Porquerolles
Being a Mediterranean protected treasure, the Island of Porquerolles, located in the Var area, is a magical place where it is nice to recharge one's batteries. An enchanting stay cadenced by a magnificent landscape mixing crystal clear water, golden beaches, pine forests and vineyards. A very disorientating cocoon of nature you can explore by boat or on foot. Extend your wonderment on Hyères islands' archipelago by discovering the island Port-Cros that is as charming as Porquerolles.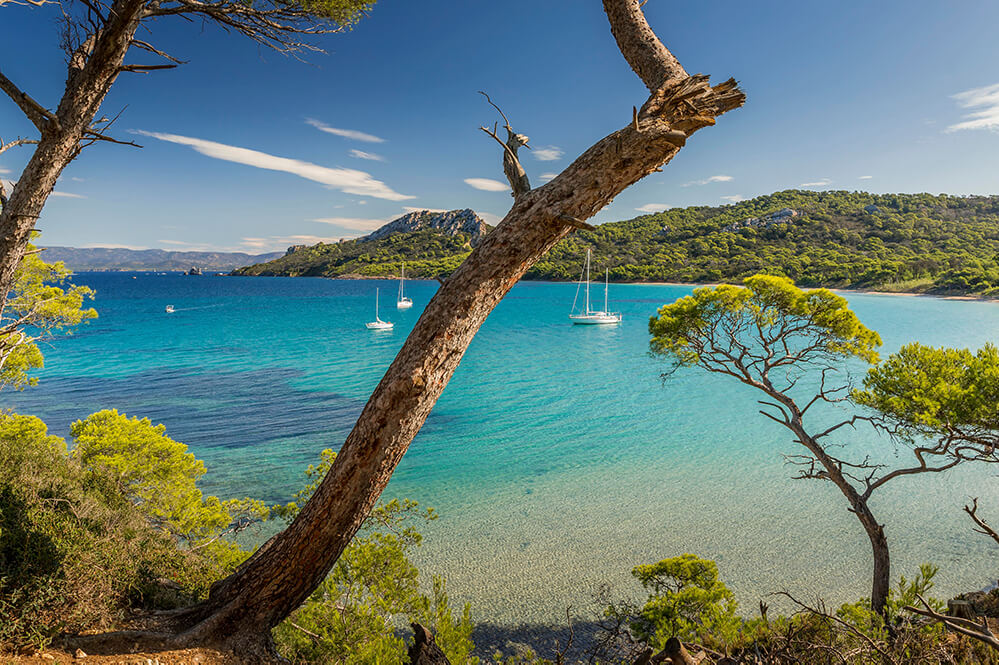 Around Cannes, in the archipelago of Lérins, there is a heavenly small island that is definitely worth visiting: Sainte-Marguerire island. This authentic place with its incredible flora is famous for having been used as a prison set in The Man in the Iron Mask. However, this island is far more than just a historic place… Eucalyptus, Aleppo pines and the crystal-clear waters that surround this little piece of land will show you a little corner of paradise… you will find hard to leave.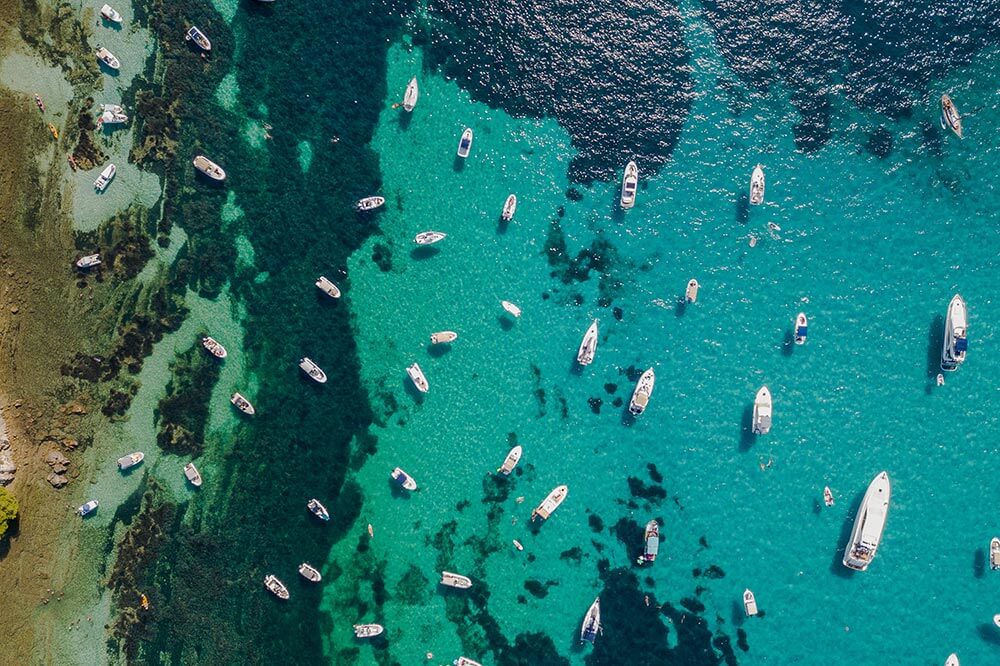 Let's stop in front of Marseille and discover the Frioul archipelago. This archipelago made of 4 islands offers an exceptional setting with white rocks shaped by the wind and small hidden creeks, for memorable holidays in France. On these Mediterranean islands, you will be able to hike and contemplate its fauna and flora, dive into its waters to observe the marine life and visit historic buildings like Caroline Hospital or the Château d'If.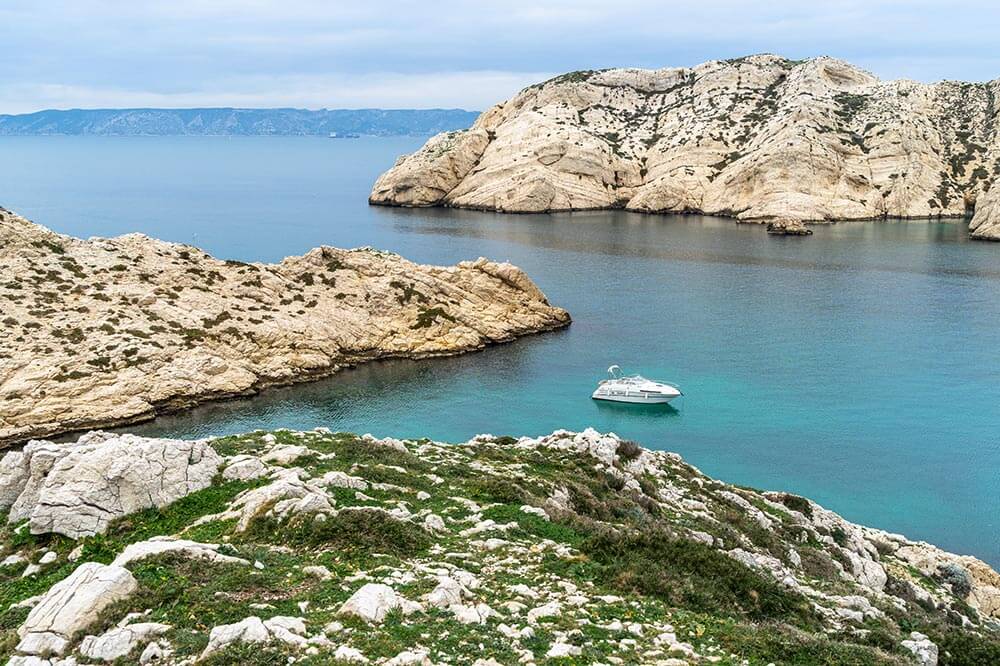 We ought to mention the island of beauty. Recommended by James & Stéphanie, in a previous article, for family holidays, Corsica can also reveal some of its charms during a romantic weekend or with friends. The idyllic beaches of this French island and its maquis make it an exceptional place, a perfect spot to mix hike and rest.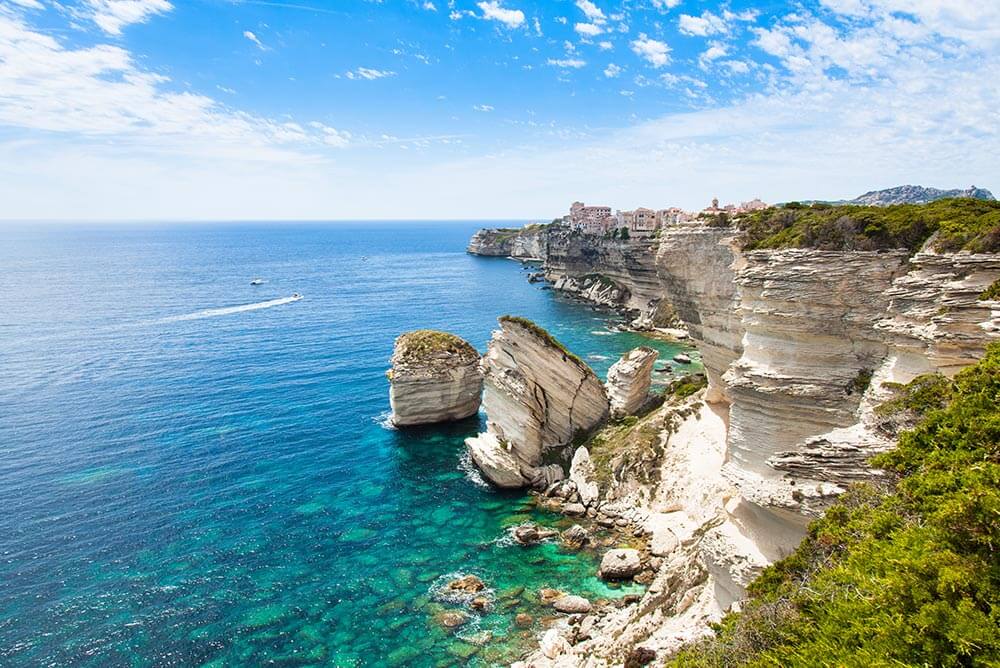 Disappearing for a weekend to go to the islands of the Atlantic Coast and Channel
What better than the month of September to calmly roam the coastline's heavenly islands, without the summer crowd. Thus, you will be able to contemplate in every detail the beauty of these small pieces of land scattered on the Atlantic coast and in the Channel.
This tour of the French islands goes on in Normandy, a few kilometres away from Granville, where 365 small islands show up at low tide. Go to Grand Île and relax on its fine sand beaches and in its crystal-clear water, a picture-postcard landscape. Embark on a boat to tour the islands and contemplate the Channel's seals and dolphins. Enjoy a soothing nature with for only noise the sound of waves and birds' songs.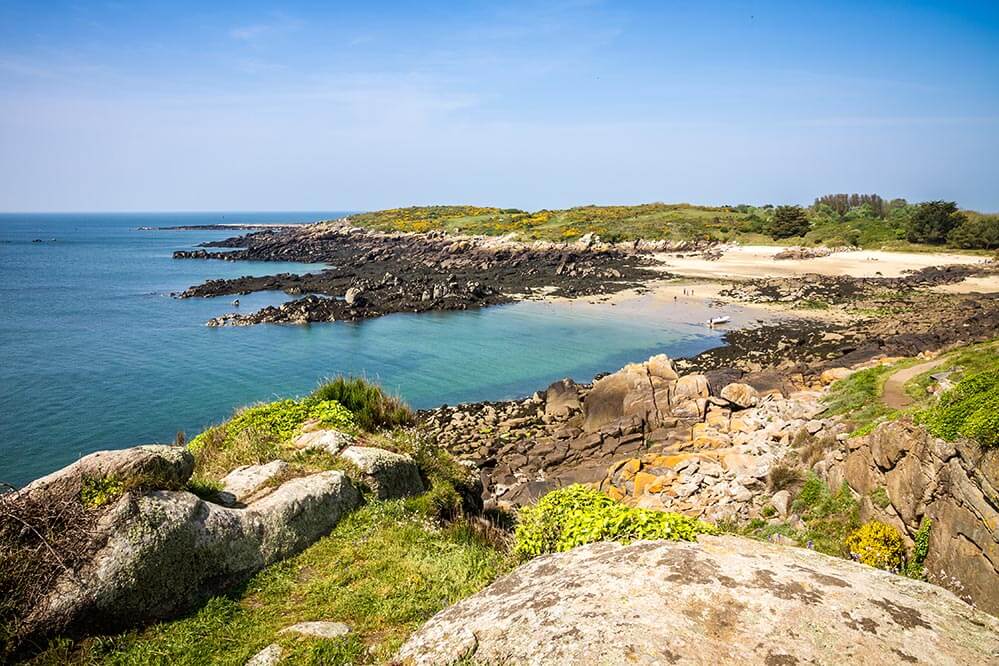 In Brittany, this site listed by Natura 2000, is definitely to be visited. Its turquoise-blue lagoon and white-sand beaches remind us of Seychelles, in a more Breton kind of way. Escape for a day on Saint Nicolas Island and laze around on its paradisiac beaches, and also go round the island to admire the magnificent view of the ocean and archipelago. An exceptional spot for sailing and diving, you should definitely have a go to make your stay even more memorable.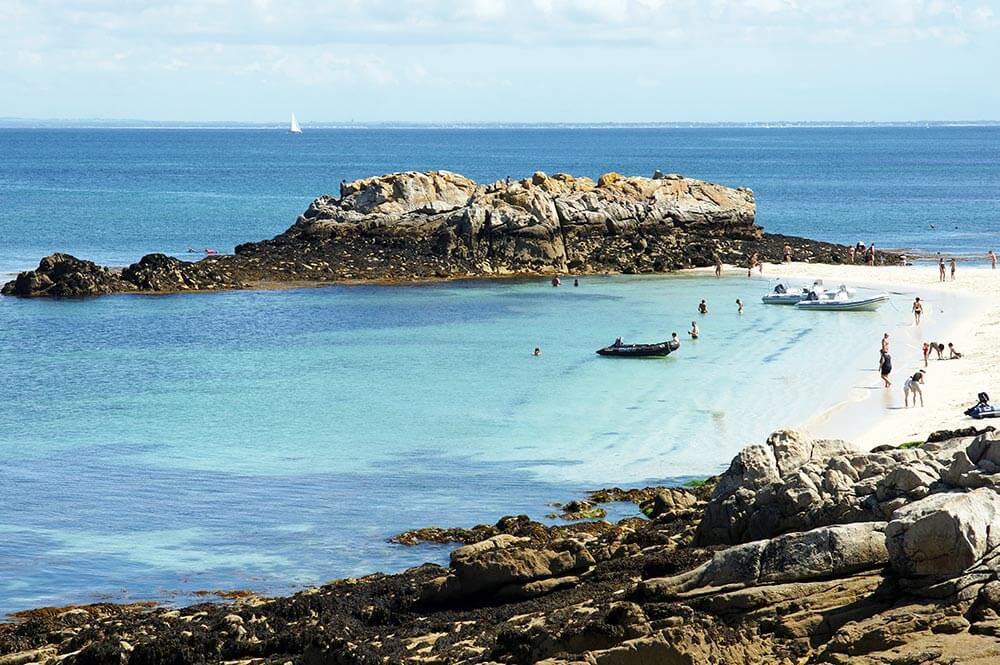 Sung by Laurent Voulzy, this Breton island is the perfect spot to disconnect in the middle of spectacular landscapes. Its wild coast with steep cliffs will make your hikes mind-blowing whereas its fine sand beaches and turquoise waters will be the ideal place for you to relax, far away from the bustle of daily life. Make a detour to the port of Sauzon to enjoy a picturesque walk in colourful alleyways.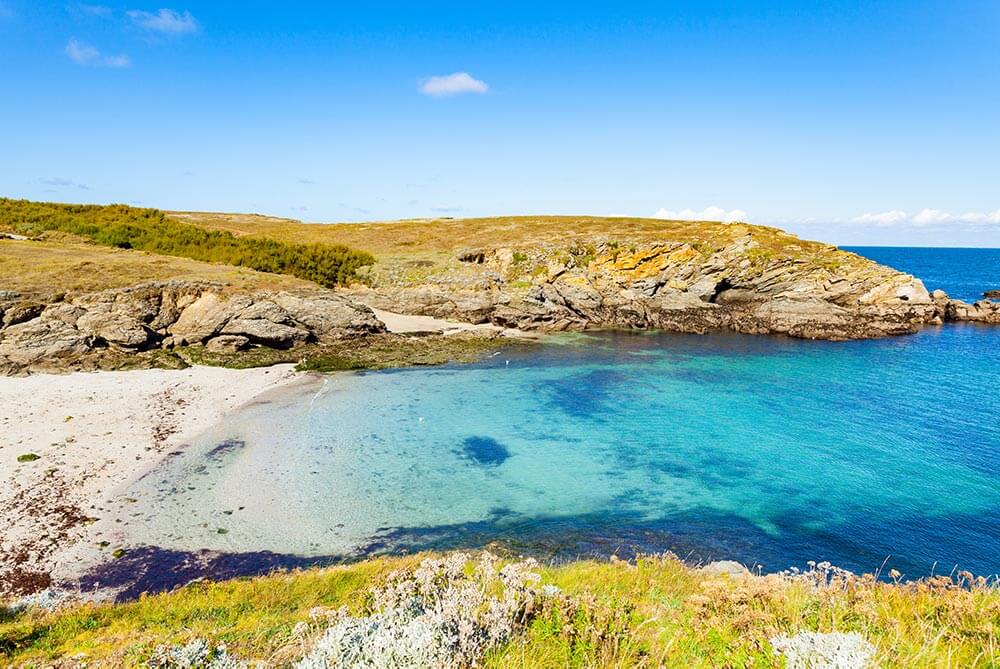 Set a course for Vendée! Treat yourself with a bubble of oxygen on Noirmoutier Island. Cross the passage of Gois at low tide, a unique experience to reach the island. Beware of tide times if you do not want to be stuck. During your stay, you must bathe on the Plage des Dames, its classic white beach cabins make it a charmful haven of peace. Stroll the salt marshes and observe the birds at Sébastopol Polder, a reconnection with nature guaranteed.
Isle of Oléron is the last stop of our tour. The "bright island", as it is called, is the perfect place for a romantic or family weekend. Make a stop in the village of the creators of Oléron Castle, where numerous colourful cabins of artists and oyster farmers are lined up. Forests, beaches and marshes await you so you can meet your need for open spaces.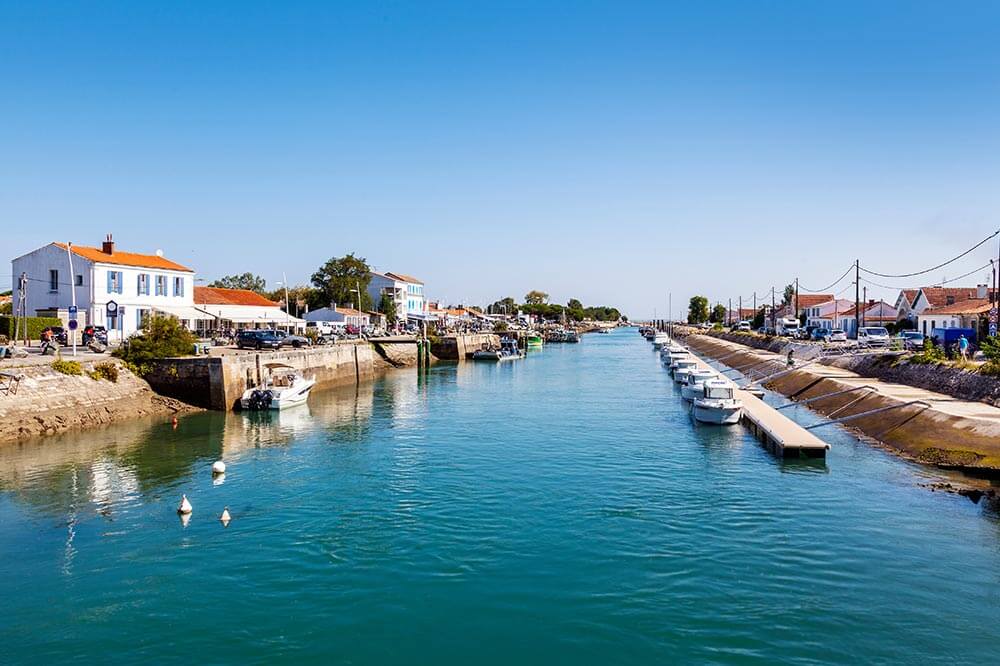 Of course, other islands contribute to the beauty of France and make us want to travel. It is the case of the French West Indies, Reunion Island and French Polynesia, whose islands are well-known, which are the preferred destinations of the French who dream of fine sand and turquoise water. Yet, no need to travel that far to contemplate idyllic landscapes!