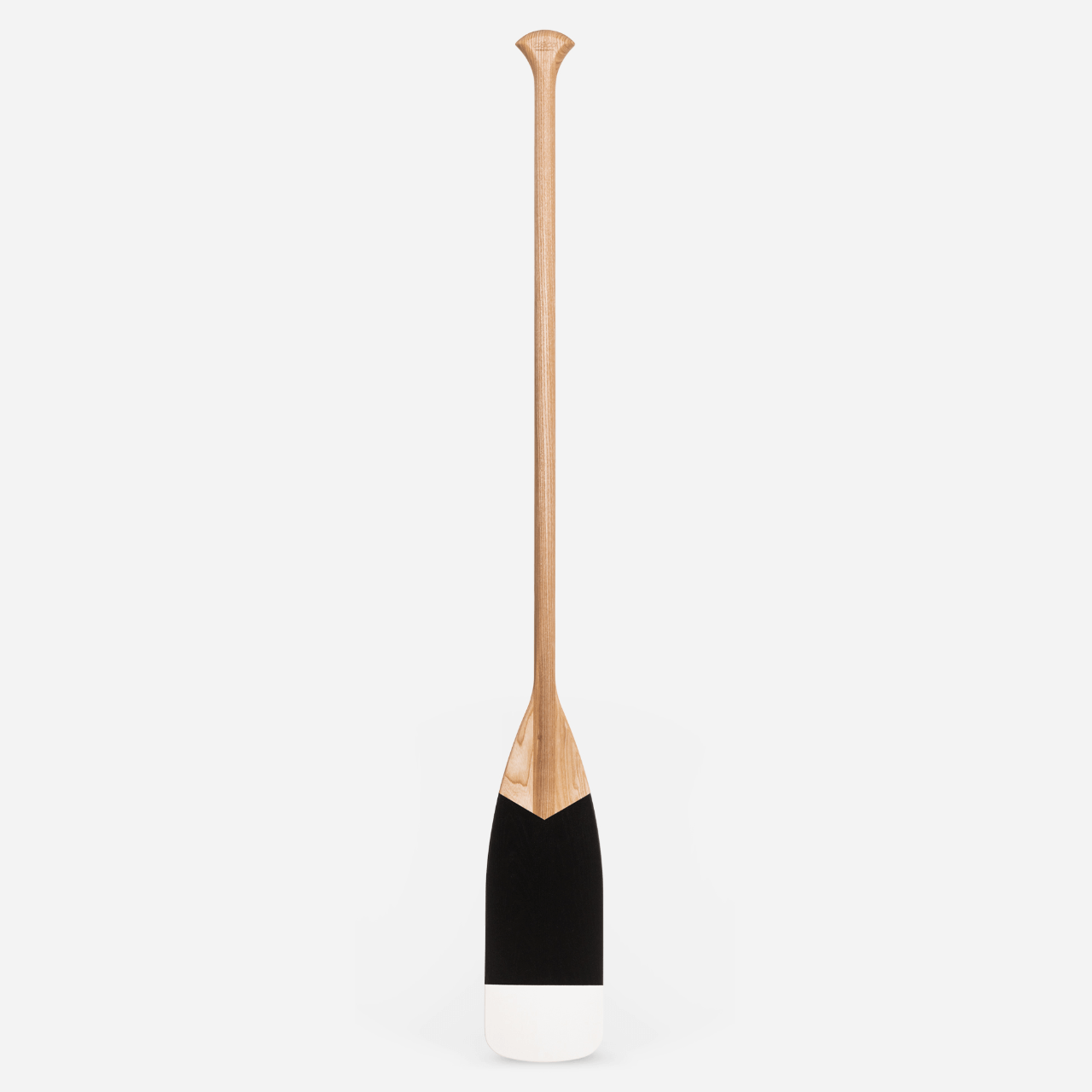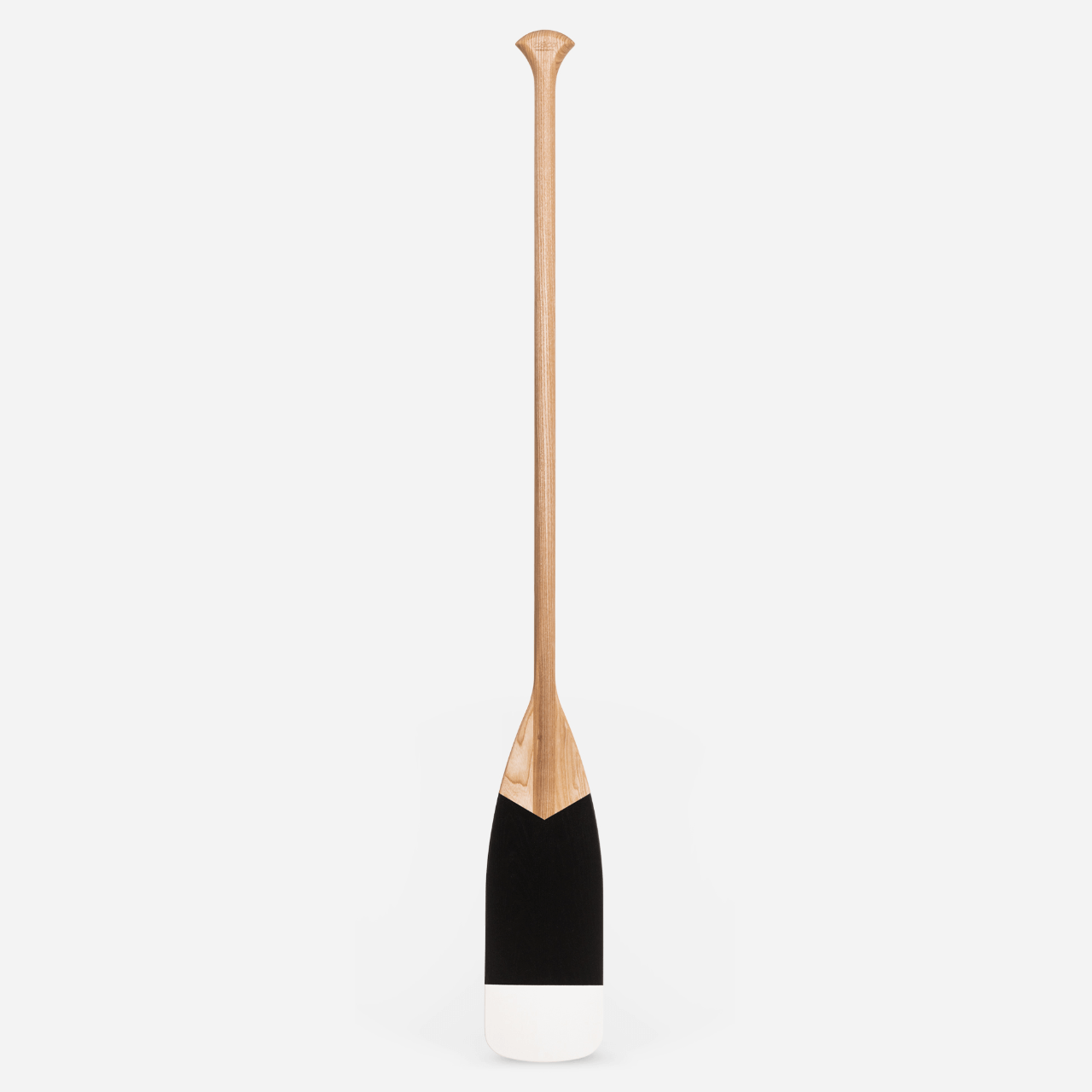 Wooden paddle Black
Missing the warm sand and sea air? Travel to the seaside without leaving your home thanks to our black wooden paddle, available on sale on our website.
This original wall decoration, hand-painted in black and white, is the modern and stylish accessory that your interior is missing to convey some holiday-home spirit.
Made in ash wood and hand-painted in our workshop.
Weight

1.5 kg / 3 lb

Color

Black

Materials

Ash wood

Accessories

1 brass hook attached (second hook provided)

Length of the paddle

142 cm / 56 inches

Width of the paddle

18cm / 7 inches

Category

Wooden paddle
As the paddle or oar is an indispensable nautical object, we wanted to revisit it from its original purpose and instead make it a current trendy deco accessory.
To achieve that, the Ocean Clock team imagined and designed a delicately curvy decorative paddle in a resistant and aesthetic material that ash wood is. This clear wood species is perfect for interior decoration, ash wood blends naturally with all styles of decoration and its nice veining makes it look raw in a natural and elegant way.
Made by wood lovers, our Black decorative paddle for walls is adorned with intense colours within our Hossegor workshop. Hand-painted with paint made in France, this wood paddle's blade is covered either with an oblique or chevron-shaped deep-black pattern with a pristine white touch on its extremity. To protect the paddle, marine varnish is then applied on it by hand.
This dark colour is known for being tricky to use in deco. Yet, black is the colour of elegance par excellence. To create a modern and chic atmosphere, do not hesitate to add touches of black mixed with neutral colours (white, cream) to your interior.
For those who dream of a seaside house, give in to the marine charm of our black & white wood paddle. Thanks to its two brass hooks, you can hang it as you wish to compose your own wall deco. An original and elegant finish that will make you feel on holiday.
Also buy online all Ocean Clock deco objects from our Black collection that will perfectly match your black paddle. A mix that people will notice!