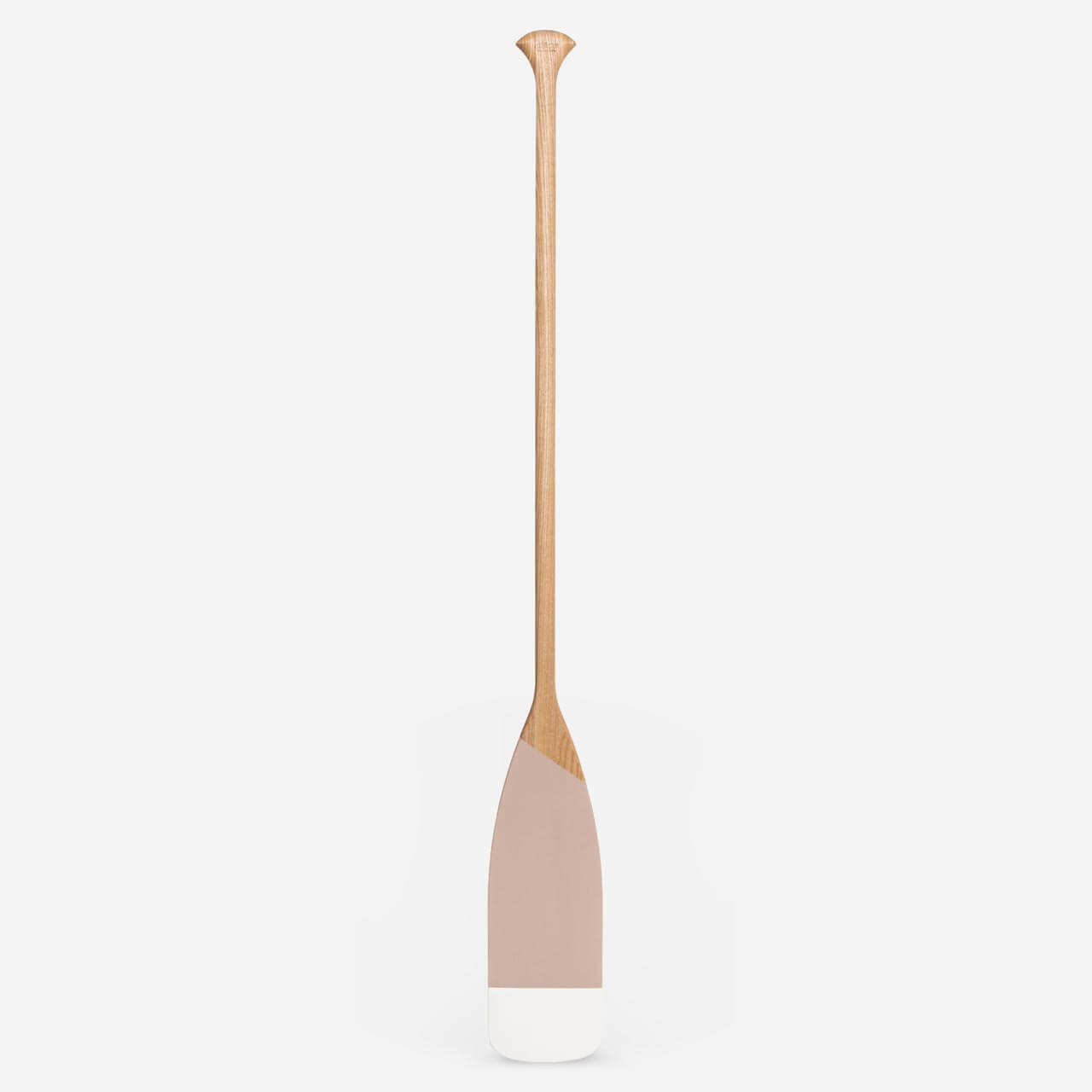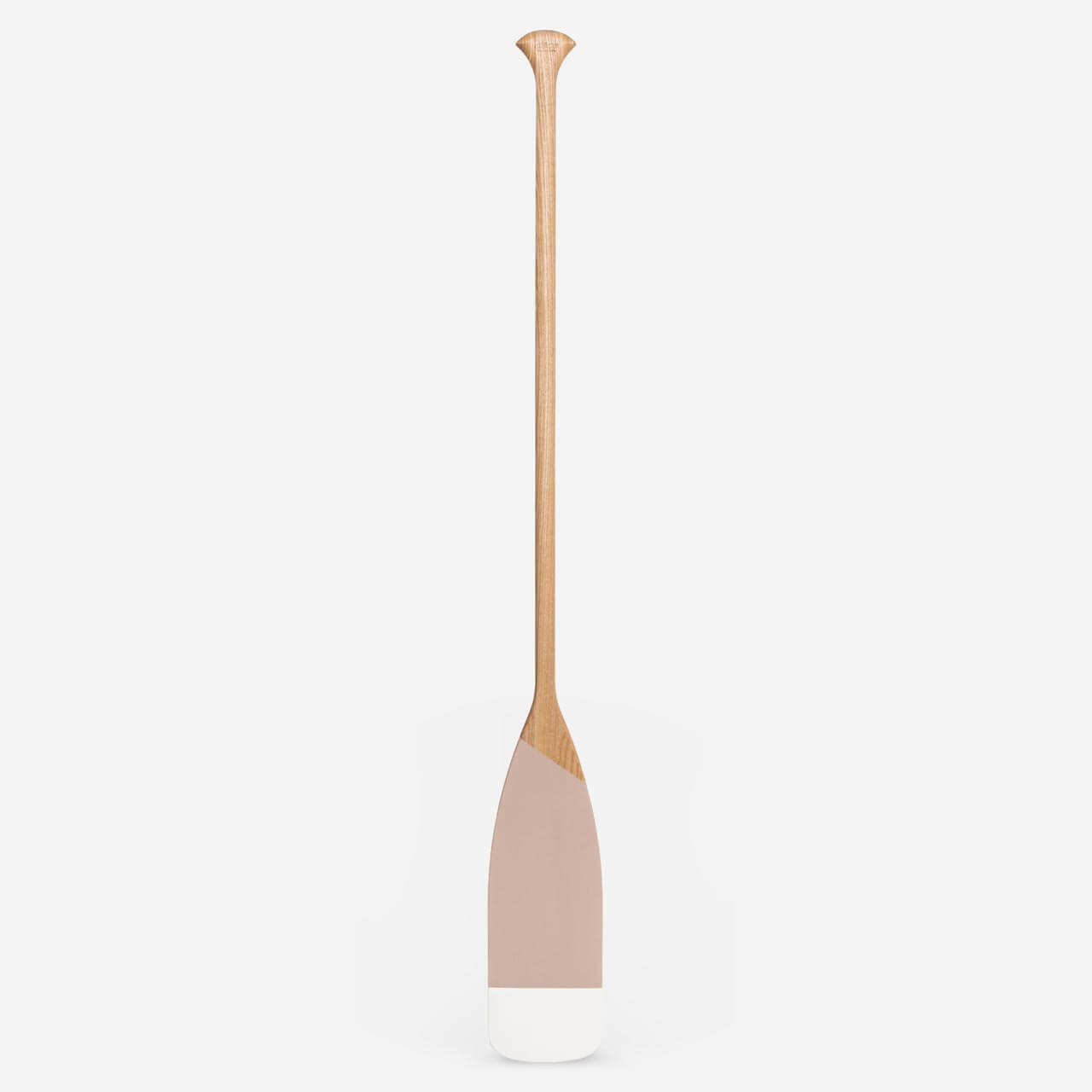 Wooden paddle Dune
Some seaside spirit is getting inside your interior!
Let yourself be tempted by our pretty Dune oar! Available with an oblique or chevron-shaped pattern, this big wood ecru-coloured paddle is the perfect object to bring a breath of sea air in your deco.
A touch of originality and elegance to adopt right away!
Made in ash wood and hand-painted in our workshop
Weight

1.5 kg / 3 lb

Color

Ecru

Materials

Ash wood

Accessories

1 brass hook attached (second hook provided)

Length of the paddle

142 cm / 56 inches

Width of the paddle

18cm / 7 inches

Category

Wooden paddle
Designed by our team, the Ocean Clock wooden paddle, on sale on our website, is made in Europe with ash wood. This clear-coloured wood is both very resistant and naturally decorated with its fine veining, making it a true asset for natural decoration.
It is in our workshop located in the South West of France, in Hossegor, that all our wood paddles are meticulously painted with paint made in France.
After being painted, the wood paddles for wall are covered by hand with marine varnish, giving them maximum protection.
Being 142 cm long, our decorative paddle will enhance your walls either vertically or horizontally. Each decorative paddle is sold with two brass hooks that can support 5kg each.
Very trendy, natural materials have become indispensable within the world of interior decoration. Have you already given in to its soft tints and authentic character?
Wood, flax, leather, rattan… Definitely opt for these reassuring "cosy nest" materials that should easily find a place in your decoration.
To create some trendy and modern seaside atmosphere, give in to the elegance of the rounded curves of our Dune deco wood paddle, to buy online. Combining the warmth of wood with the minimalism and purity of the ecru colour, this original stylish deco object will adorn a white or coloured wall with simplicity while bringing a slight nautical side to your wall decoration.
To enhance your interior even more, you could combine our sandy decorative paddle with a reef knot or garland of floats from our Deco collection, available online.