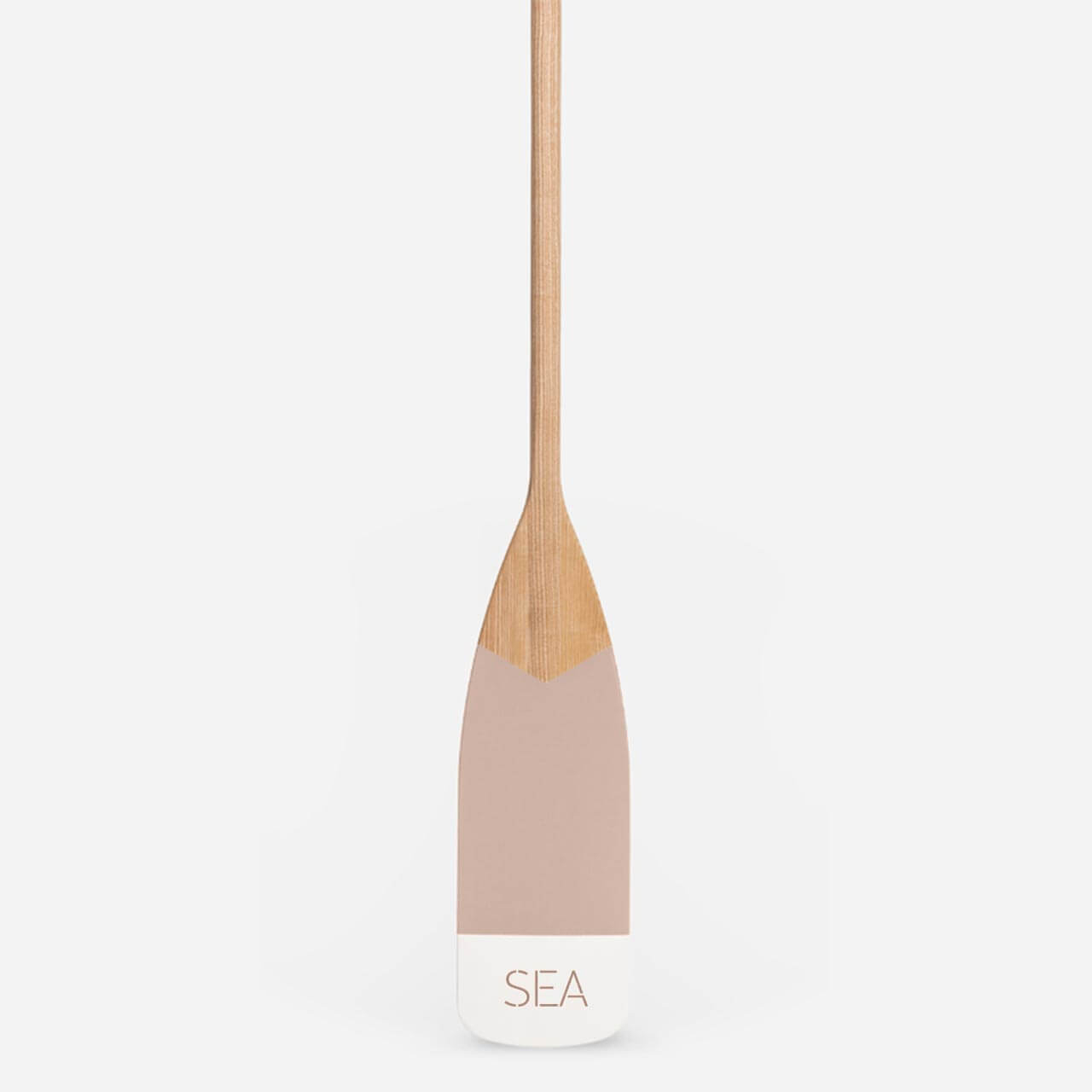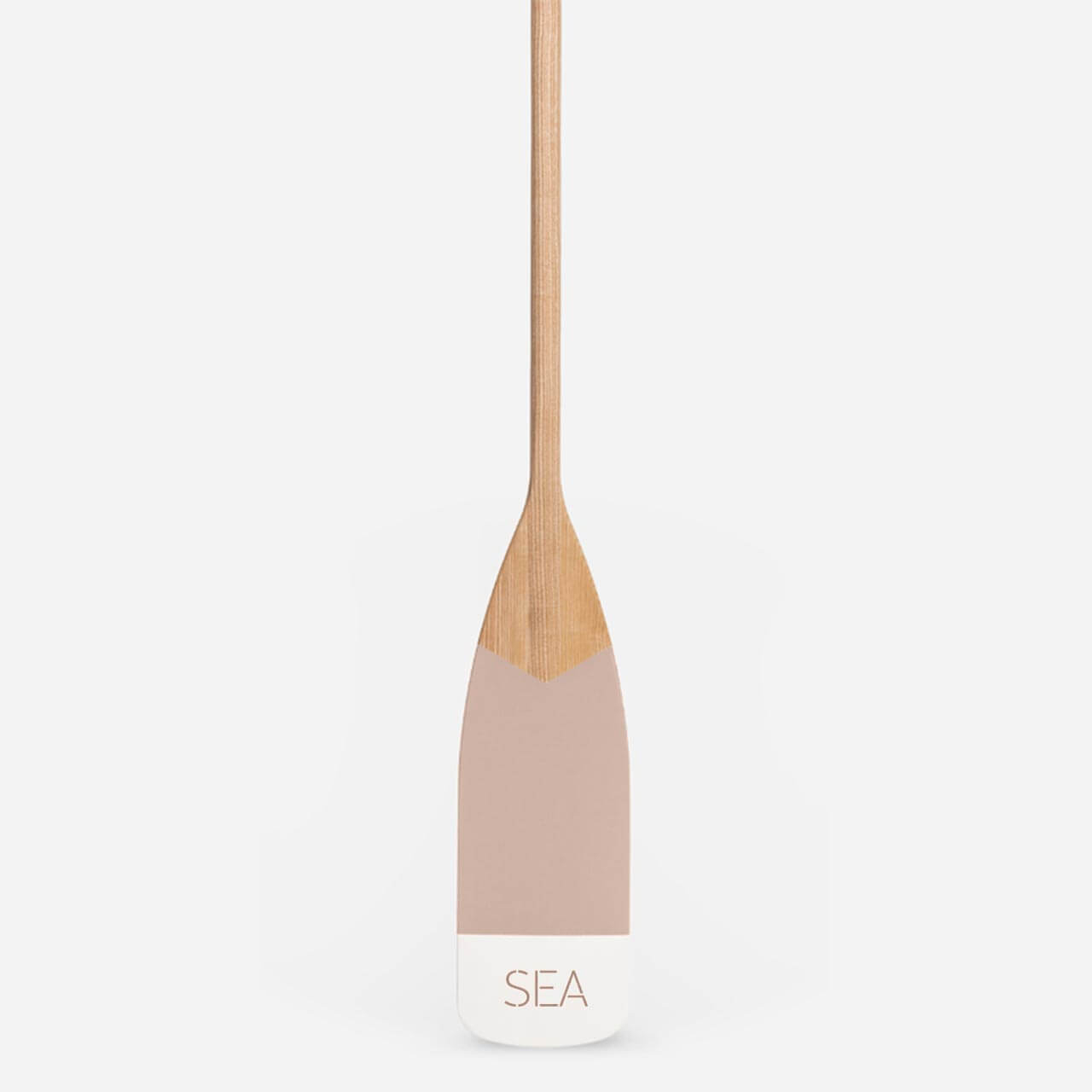 Wooden paddle Dune customized
You are searching for this little thing that will enhance your interior? Stop searching as the Dune wood paddle, with its natural tints and modern nautical spirit, is the stylish decoration object you need.
Customisable, either with an oblique or chevron-shaped pattern, can be installed either vertically or horizontally, this very deco ecru wooden oar offers you a multitude of possibilities.
Made in ash wood, painted and customised by hand in our workshop.
Customize your wooden oar
Weight

1.5 kg / 3 lb

Color

Ecru

Materials

Ash wood

Accessories

1 brass hook attached (second hook provided)

Length of the paddle

142 cm / 56 inches

Width of the paddle

18cm / 7 inches

Category

Wooden paddle
It is no longer a secret, at Ocean Clock we like to revisit the sea world's classic objects in a modern and original way.
It is thus all naturally that we came up with the idea of offering for sale a customisable wood paddle, with contemporary and refined lines, to complete our range of deco objects.
Designed in our office located in the South West of France, this ash wood oar was tailor-made in Europe by wood lovers. Then our team applied some paint and highly protective marine varnish (both made in France). You may choose between the oblique or chevron-shaped pattern.
What is the difference?
We propose you to create a unique object, just like you! Letters or numbers, you choose your personal touch. Our team will meticulously apply it thanks to a tailor-made stencil.
Supplied with two hooks that can bear 5 kg each, you may choose between hanging it on a wall vertically or horizontally.
This Dune wood paddle is aptly named! With its clear tints that remind us of the sand and sunlight, you will brighten up your interior!
You can either put it on the floor in an entrance hall, a staircase or, thanks to the hooks provided, hang it on the wall of your sitting room or at a headboard in a bedroom.
Its beautiful ash wood veining naturally gives it a lot of charm. It will easily match nude-tint decoration and any of our design objects from our deco collection by Ocean Clock, to buy online.