Welcome Spring to your deco with the softness of pastel shades
Say yes to the power of flowers and colours!
Bye bye winter! Close the fireplace and store your fleece plaids, the season of flowers and singing birds have come to our own delight and your deco. Let the happy and poetic spirit of spring enter your interior thanks to pastel colours. Find out in this article about all our tips for choosing a delicate bright and colourful deco.
An explosion of colours to light up your deco
If we had to describe pastel decoration, it would definitely be joy and good vibes that best define this trend.
Its light and sparkling colours light up our interiors through its rainbow shades that create a fun and soothing atmosphere.
Want to plunge your deco into this spring atmosphere? Choose the pastel palette that suits you: lavender, yellow, powder pink, celadon green, turquoise. Do not hesitate to mix shades for some pastel deco full of good vibes.

Dare an assertive pastel look by painting some walls with soft shades like pastel yellow or pink. These gentle colours are a good way to make your interior warmer and shinier.
You like pastel colours, but not everywhere? White and beige are neutral and sure values that can adapt to all types of decoration.  All you will have to do is play with pastel on your furniture and deco objects.
Speaking of furniture, coloured sofas play an important role in our interiors. They eventually add character to the main room. Have fun creating a very joyful atmosphere in your living room thanks to a highly colourful centrepiece.
Add a few cushions to make you feel like you are in a cocoon and let your interior soak up these bright and sparkling shades.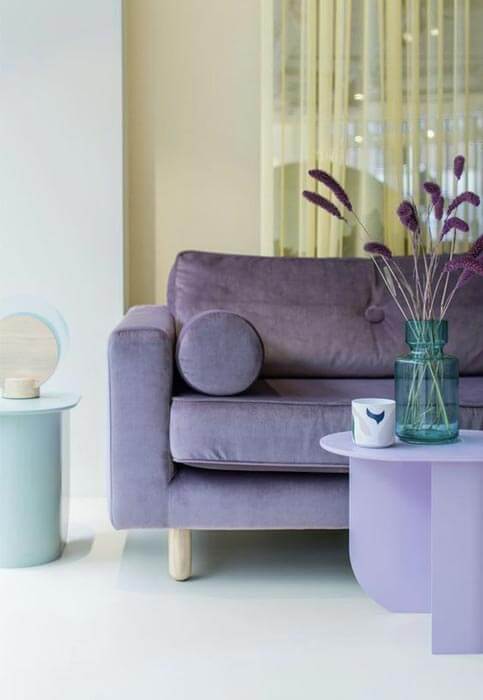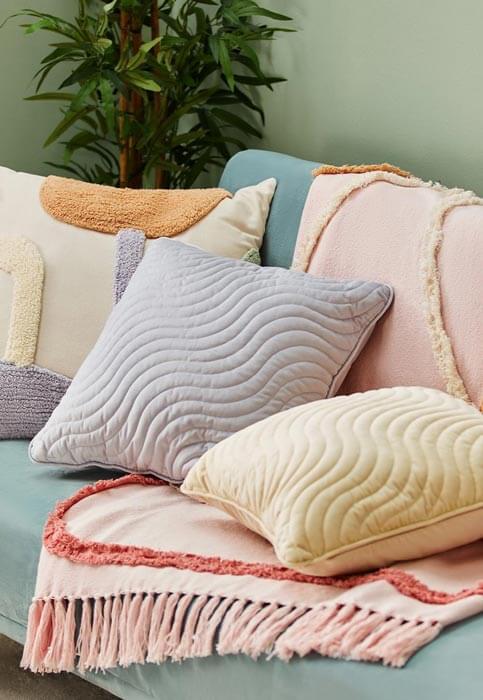 © Pinterest - Primark
Wood, metal, glass… Pastel deco matches with everything to let spring come into your home. Choose walnut for a vintage look, brass for a smarter style or coloured furniture to shoulder pastel style to the end.
Beware, though, not to be excessive! Break the pastel's marshmallow effect by warming the atmosphere up with natural and neutral shades and by mixing materials.
Trendy spring deco objects made of pastel colours
Today, pastel shades are commonly used on all deco accessories. You will not struggle to find the decorative gem for your interior that will inspire a delicate spring style.
For those who chose a prominent pastel look, it is better to favour luminous stylish deco objects, white or beige for example, to bring a breath of fresh air into this colourful dreamy little world.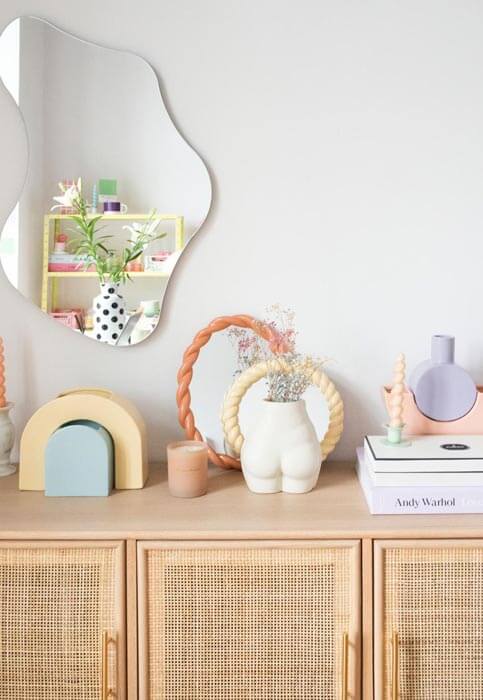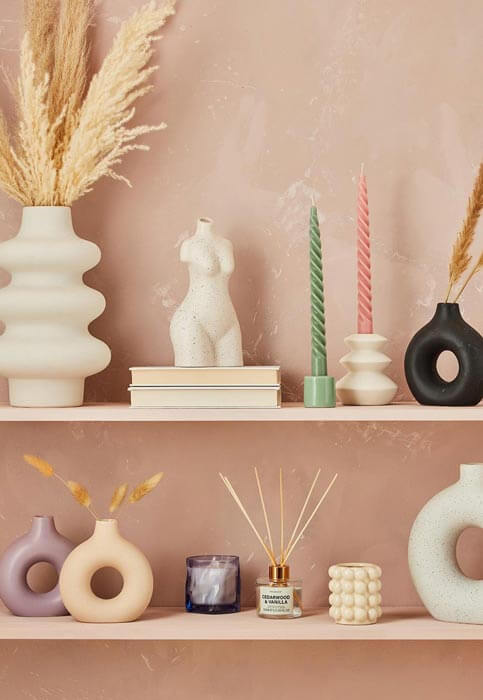 © Westwing - Primark
While relooking your interior, choose original objects for your wall deco. Spring is a mild season when we feel like spending much time outside. Unfortunately, rain and low temperatures can make us reconsider our outings. In order not to get surprised by the rain, adorn your wall with a lovely barometer that will indicate you the day's weather.  A true ally for your springtime outings but also for your decoration. The Dune barometer is perfect for completing your pastel deco. Its wooden frame and gentle beige and ecru tints will add light and softness to your interior.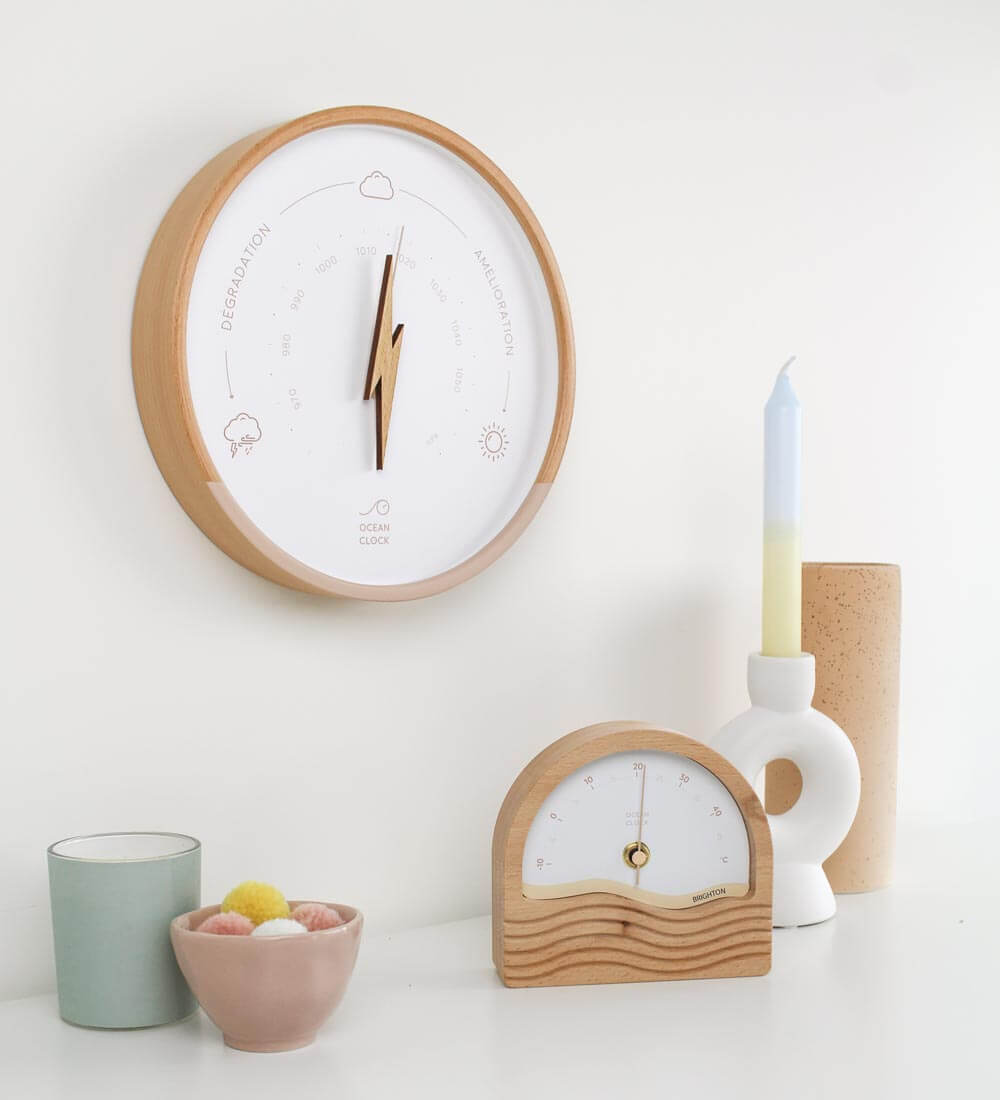 You like the style of this wall deco object? Fall for the indoor thermometer from the same collection to keep an eye on your home's temperature, a must-have stand deco object. With such a gentle and colourful spring deco, you are sure to increase temperature and warm up the atmosphere.
This year again, candles remain deco essentials whose pastel range can add a delicate colour touch. In either a jar or a  holder, choose candles that will light up your spring deco.
Flower power entered our interiors into force with the 70s revival. Embrace this trend and put it on your walls with colourful floral posters and fall for a charming "petal" suspending device to create a very poetic atmosphere so typical of spring.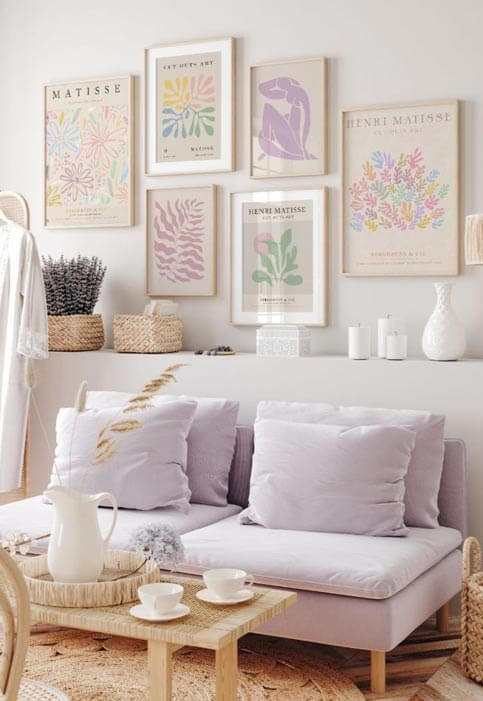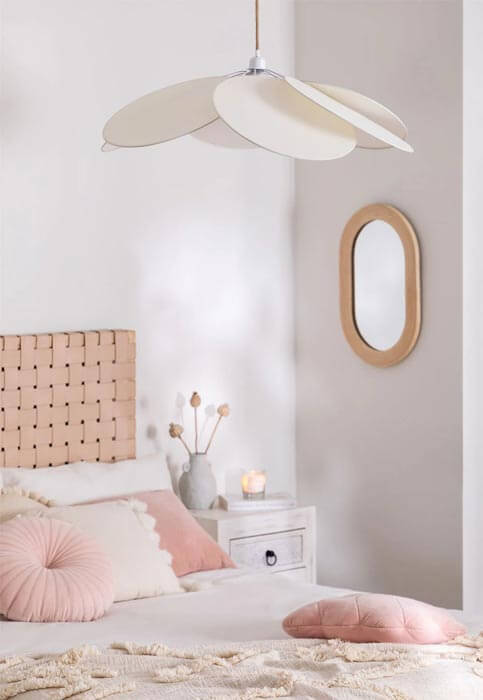 © Pinterest - Sklum
It is the season when nature flourishes, trees bud and flowers colour fields and gardens, but also interiors. Invite nature into your home by placing a few colourful bouquets of flowers. With all that, your decoration will definitely celebrate the charm of spring.
To perfect your pastel deco, do not miss out on the trend of colourful small tiles.  They can be found on tables, vases, candles, coasters… These tiled deco objects, often cubic and either plain-coloured or checkered, are adorned with lovely fresh pastel tints to colour our interiors and remind us of the spring spirit we have all been longing for.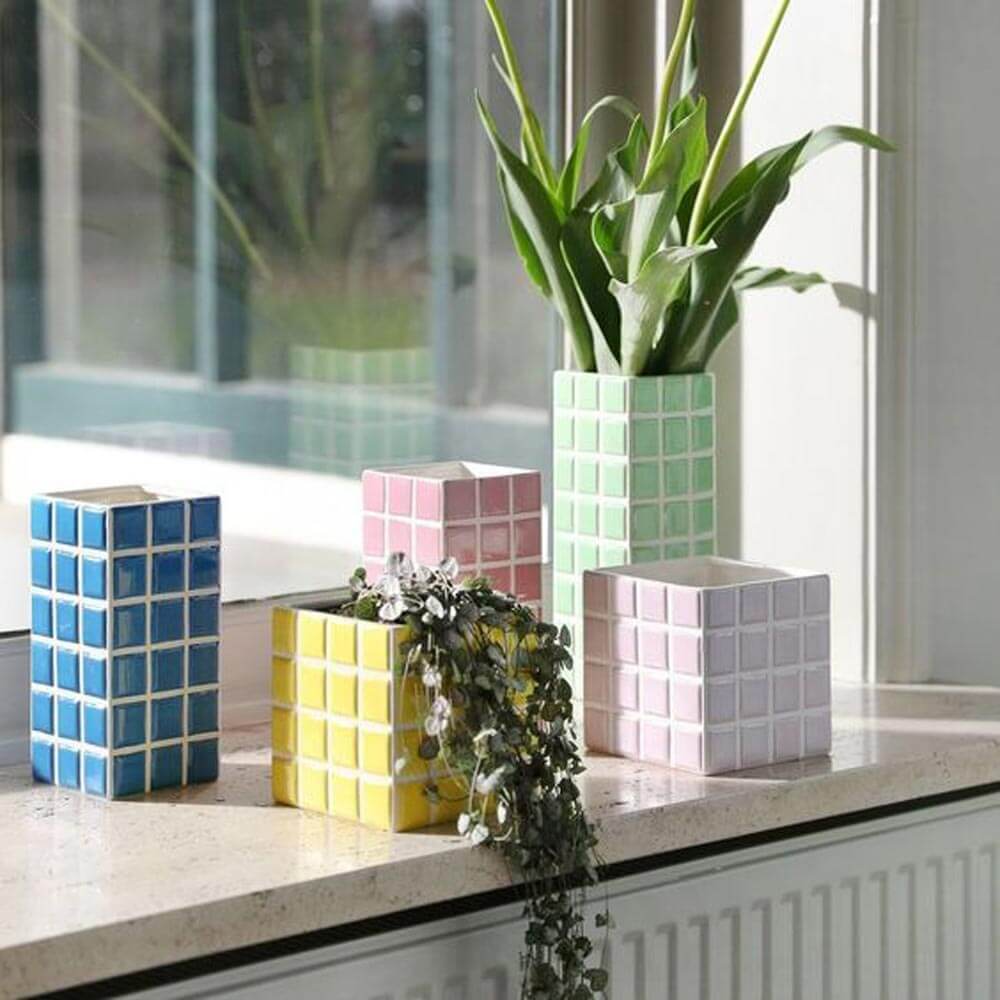 © &Klevering
Hard to resist these gentle and comforting colours that bring lightness and joy into our everyday life. Long live the spring!