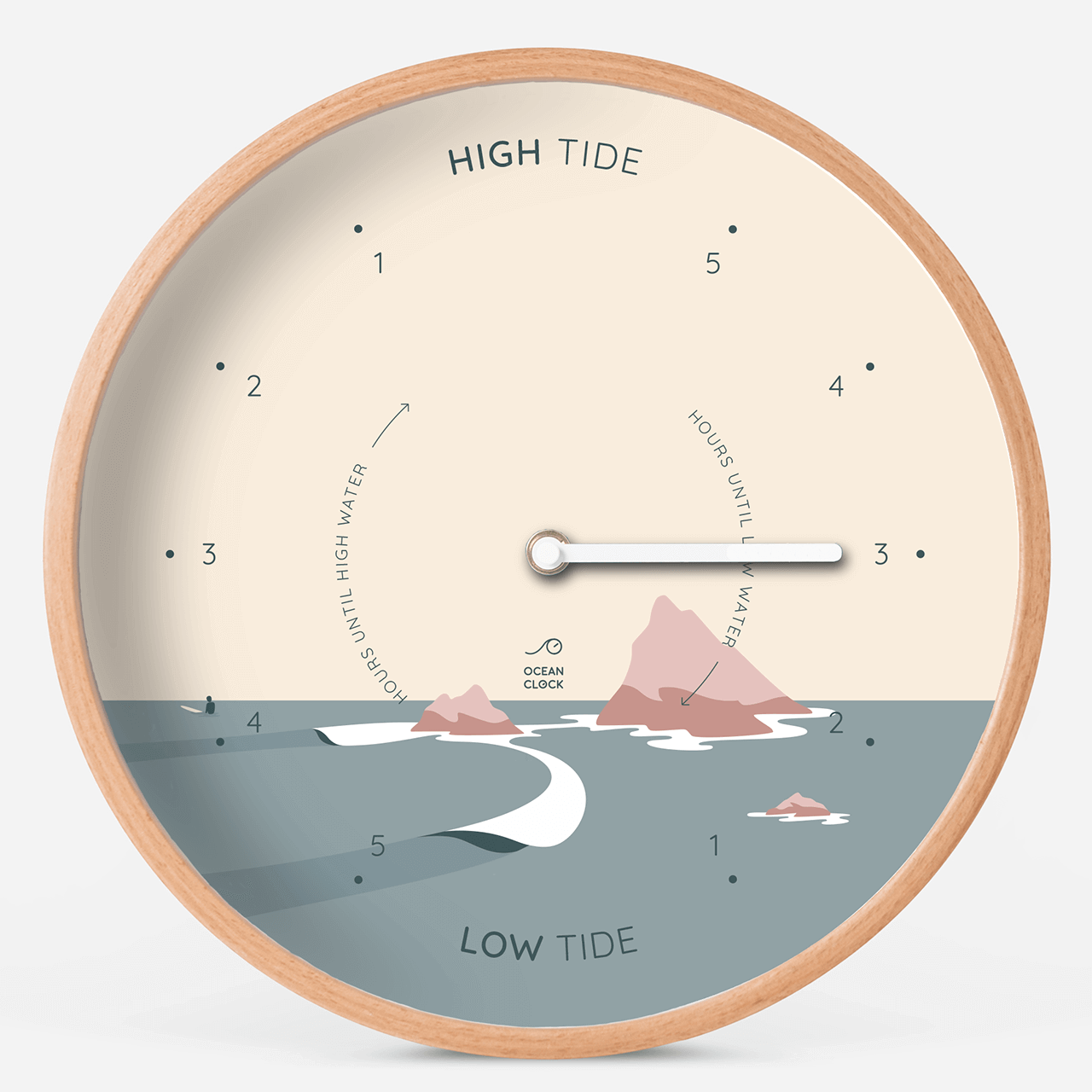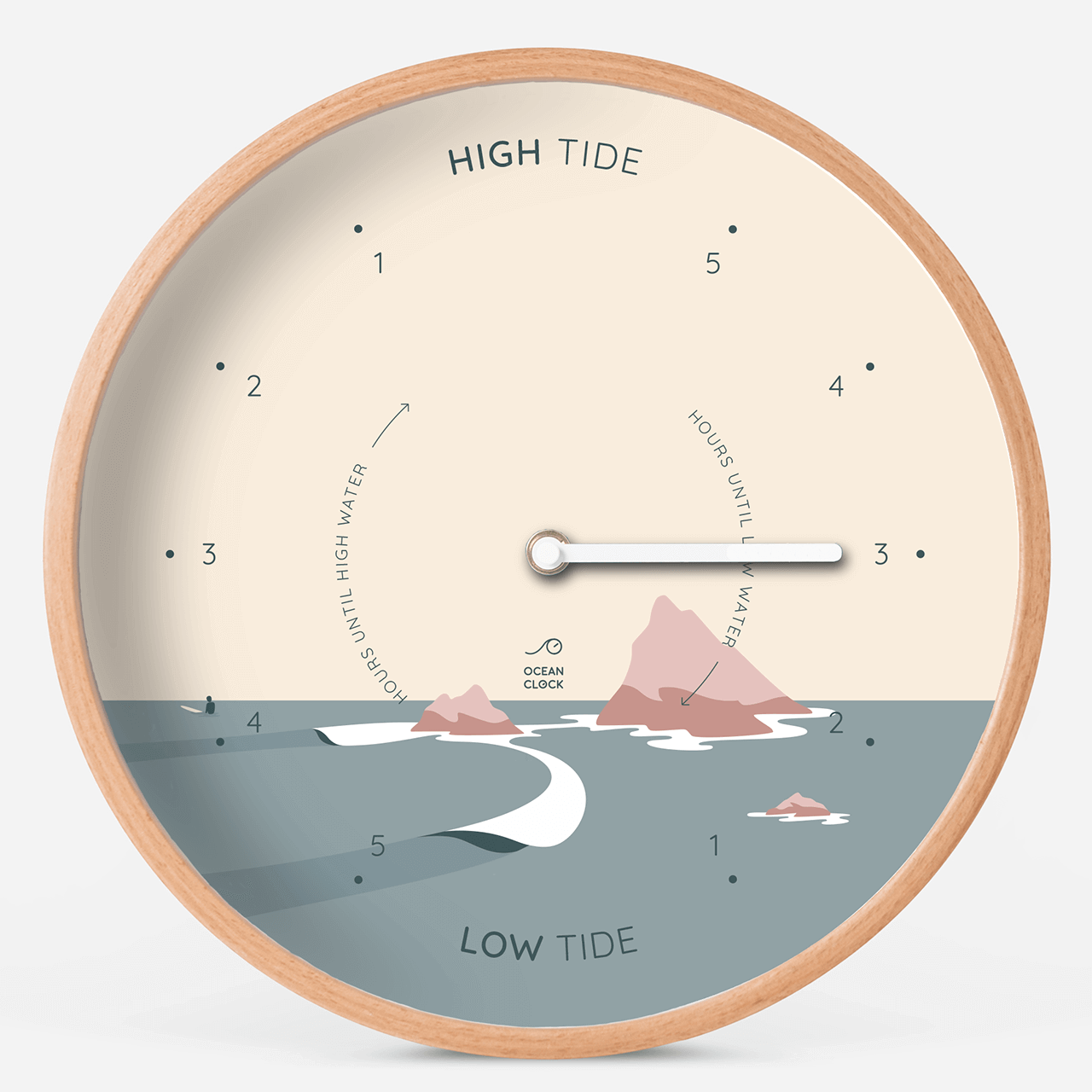 Tide clocks Sunset
Perennially fashionable, pastel colours keep being used in our decorations for a soft and colourful interior.
Inspired from sunsets, the beautifully illustrated Sunset tide clock will adorn your living space with originality and softness.
Hand-built in Hossegor, clock frame in natural beechwood, white clock hand with its customisable inscription hereunder.
Customize your clock hand – free of charge
Clock dimensions

diameter 31cm / 12.2 inches - Depth 4cm / 1.5 inches

Color

Pastel

Materials

Beech wood frame

Clock movements

Silent clock movement - Running on a single AA battery - not provided

Category

Tide clock
A tide indicator designed and assembled in Hossegor.
Each of our wooden clock models is inspired by the ocean and is meticulously hand-built within our workshop.
Quality being our priority, we have selected with great care all the materials necessary for the making of our tide indicators on sale.
Our models are made of a natural beechwood frame, a superior print clock face, brass, a silent quartz mechanism and mineral glass, in order to protect the clock face.
Soft and light, pastel is ideal if you wish to bring touches of colour to your interior while keeping a cosy atmosphere.
This tide clock with pastel shades was imagined as a representation of the ocean, enhanced by sunset-related colours. This illustration made of pastel yellow, blue and pink colours will gently suit your interior and adorn your walls like an artwork.
Thanks to its dark blue inscriptions, you will figure out at a glance the tide state of your favourite beach. To make it a unique deco object, we suggest you customise the wall clock's hand with the inscription of your choice.
The Sunset tide clock could be given as a present to all sunset lovers who are fond of the ocean!
You hesitate on the choice of the color of the dial?
Receive a sample
Order online a sample kit of our different clock faces. Please note that this €5 kit will be deducted from your purchase when you place an order for a clock on our online site, using the reimbursement code included in the kit.
How do youset your clock
Our setting tool means that you can
get your tide clock going quickly
Read more