DIY : Melt for some handmade ocean-coloured candles
A quick and easy DIY to create your Ocean Mood candles, an Ocean Clock idea!
It is not easy to be far away from our beloved ocean for so long and not be able to contemplate the waves dancing and feel the sand beneath our feet... In the meantime, before going back there, would it not be the perfect time to keep our hands busy by doing some ocean-style deco DIY ? The Ocean Clock team has prepared for you some simple and fast DIY to remind you of the ocean. Ready to make your own ocean-coloured candles ?
The checklist essential to make your ocean-style candles
Before getting into DIY, it is essential to know exactly what kind of material you will need in order to avoid any bad surprises when you will move to the next stage. Regarding this seaside-style deco, you will need the following items :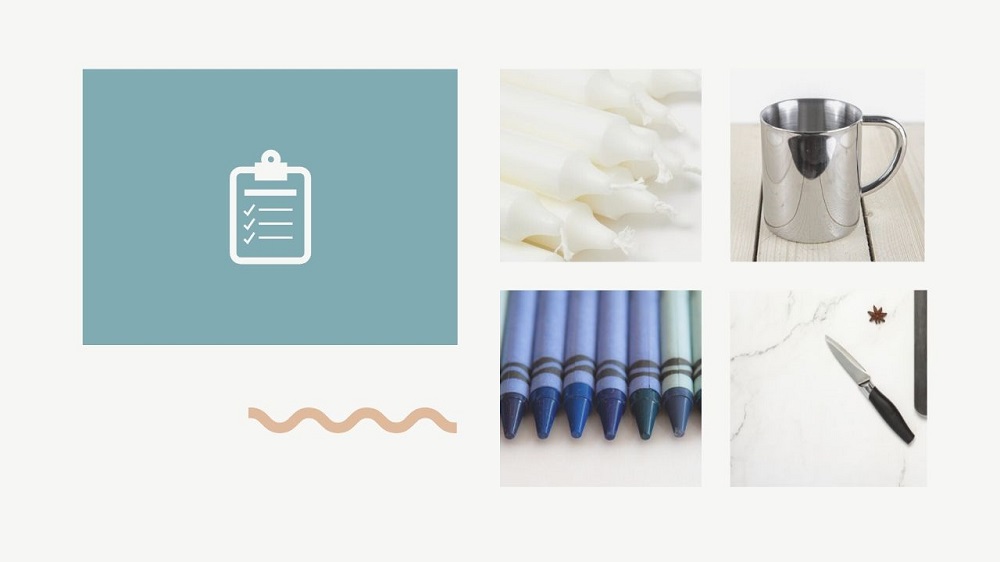 4 or 5 candles should be enough to create you seaside-style object. However, you are free to choose the amount that pleases you.
As for the choice of pencils, we suggest you use the following colours : light blue, dark blue and green as they are related to ocean colours. You may of course opt for different pencil colours to obtain the colour you want for this candle DIY.
A metal cup or enamel pot
To make this handmade decoration, it essential you have a container that is heat-resistant, deep and narrow enough to proceed to the colouring of your candles.
You have managed to gather all the necessary material for your beach-style deco ? It is now time to get down to business.
Making your own blue wax in just a few steps thanks to some easy deco DIY 
Grab your knife and saucepan ! It is not the time to chew the fat as it is time to get into some self-made sea-style decoration. To create your ocean candles, follow these steps.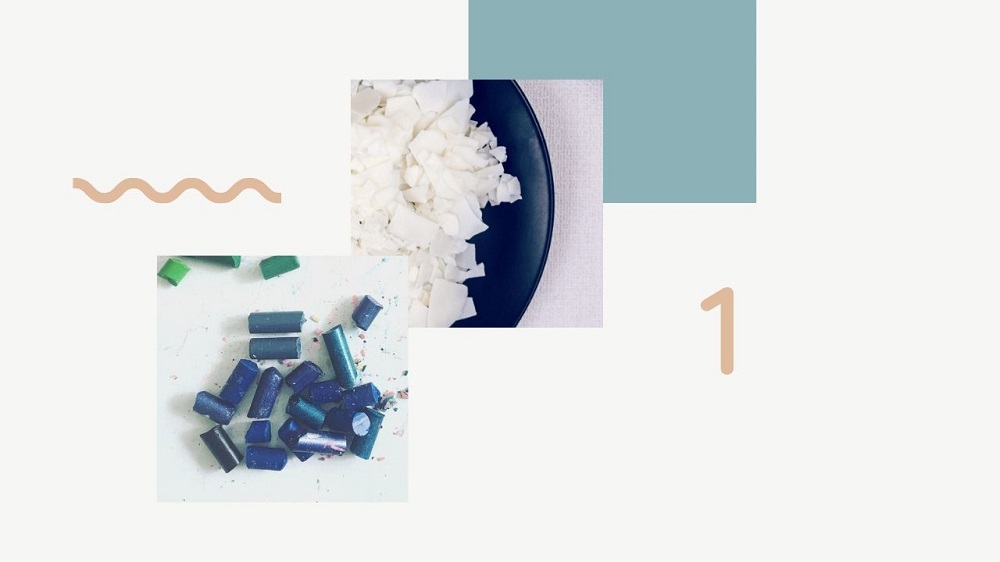 Cut up the ingredients for this "ocean" DIY 
 To create this ocean-inspired deco object, you must start by decorating the candles. Ready, set, go... Explanations !
First, you will have to sacrifice a candle. Cut up one of the candles into flakes or tiny pieces. The chips you will get from this operation will allow you to make some blue wax to colour your ocean-style candles.
Do the same with the grease pencils. Cut them up into tiny pieces to facilitate the next step which consists of making your seaside-style decoration. Be careful of the amount of grease pencils you are about to chop up. Few pieces are necessary to colour the candles, so do not empty whole your kid's pencil holder.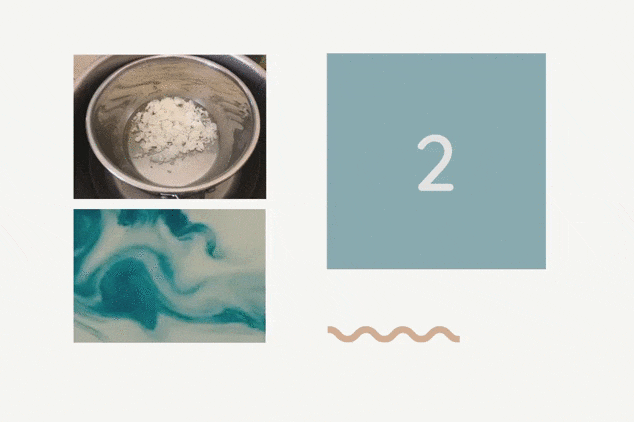 Melt it all to obtain a homemade coloured wax
Eager to know what the next step of this ocean-style deco DIY is ? Well, heat up your stovetop. And here we go !
You remember all the tiny pieces you cut up earlier ? It is time to warm them up, don't you think ? Let us start by melting the chopped-up candle. To do so, put the candle chips into the metal cup and heat them up in a water bath.
Once the candle is melted, add progressively the pencil chips until you get the colour you wish for. Keep stirring the mix to obtain a homogeneous liquid. You may then take the mix off the stovetop very carefully so you do not get burnt.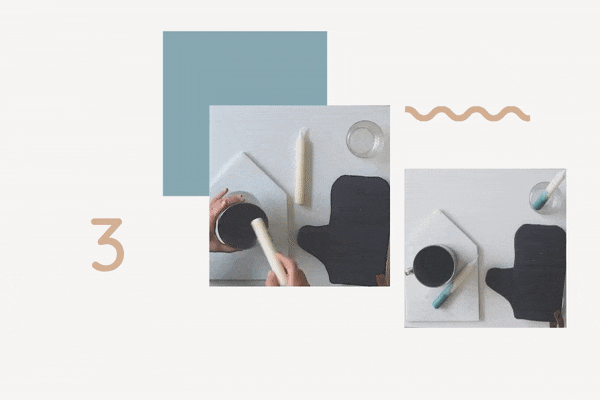 Decorate your candles to have a unique seaside-style interior
Let us now move on to the fun part of this DIY : customising the candles. Ready to transform plain candles into sea-style deco ?
To obtain the right transformation, you will need to colour your candles. To do so, get yourself a long candle and dip it progressively into the blue wax you have previously prepared.
The wax still being hot, be careful not to burn yourself. If your container is too hot, we suggest you wear gloves. That way you will not have to wait before it cools down as we do not want it to solidify.
To obtain a pretty colour gradient on your candle, first dip half the candle and then take it out. Once it is done, dip it again into the wax but this time dip the candle further down.
You can reiterate this step several times if you wish to obtain several shadings. All you have to do next is proceed the same way with all the candles you want to customise.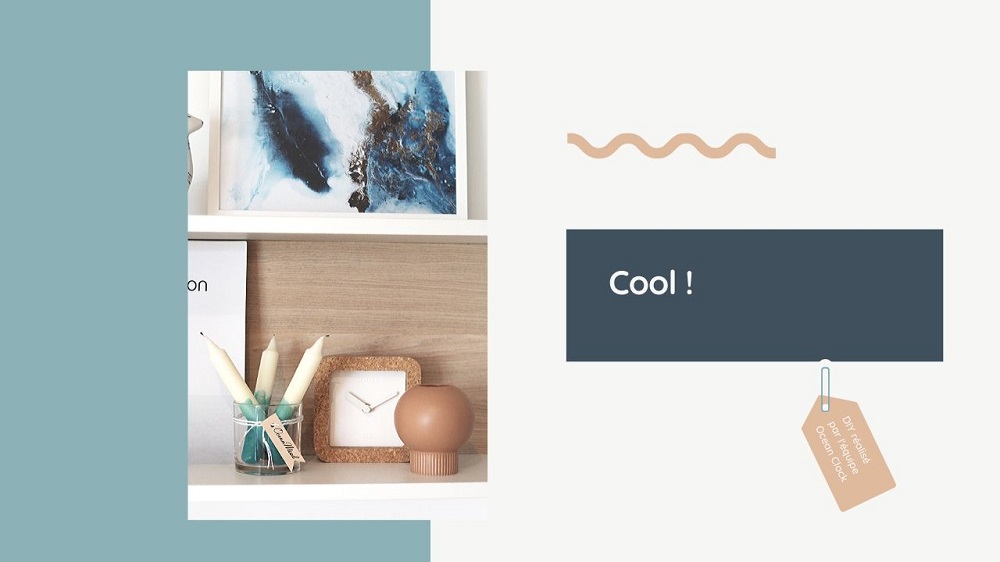 Now that your candles are ocean-coloured, find a nice place to put them to complete your decoration. Here, we have chosen to put them inside a transparent container so the pretty blue shading can be seen. Adorn the container with some string and a 100% ocean-style inscription so your homemade decoration brings some colour to your interior. To create a warm and gentle seaside atmosphere, don't hesitate to match the colour of your candle with your decorative paddle or reef knot.
Let your creativity flow and adorn your candles as you wish ! You may use some rope, sand, shells or an inscription of your favourite beach...
To find more 100% ocean-style DIY, please visit our blog and see all our ideas of handmade decoration such as : making deco objects with seashells and creating some unique sea-style deco with sand.