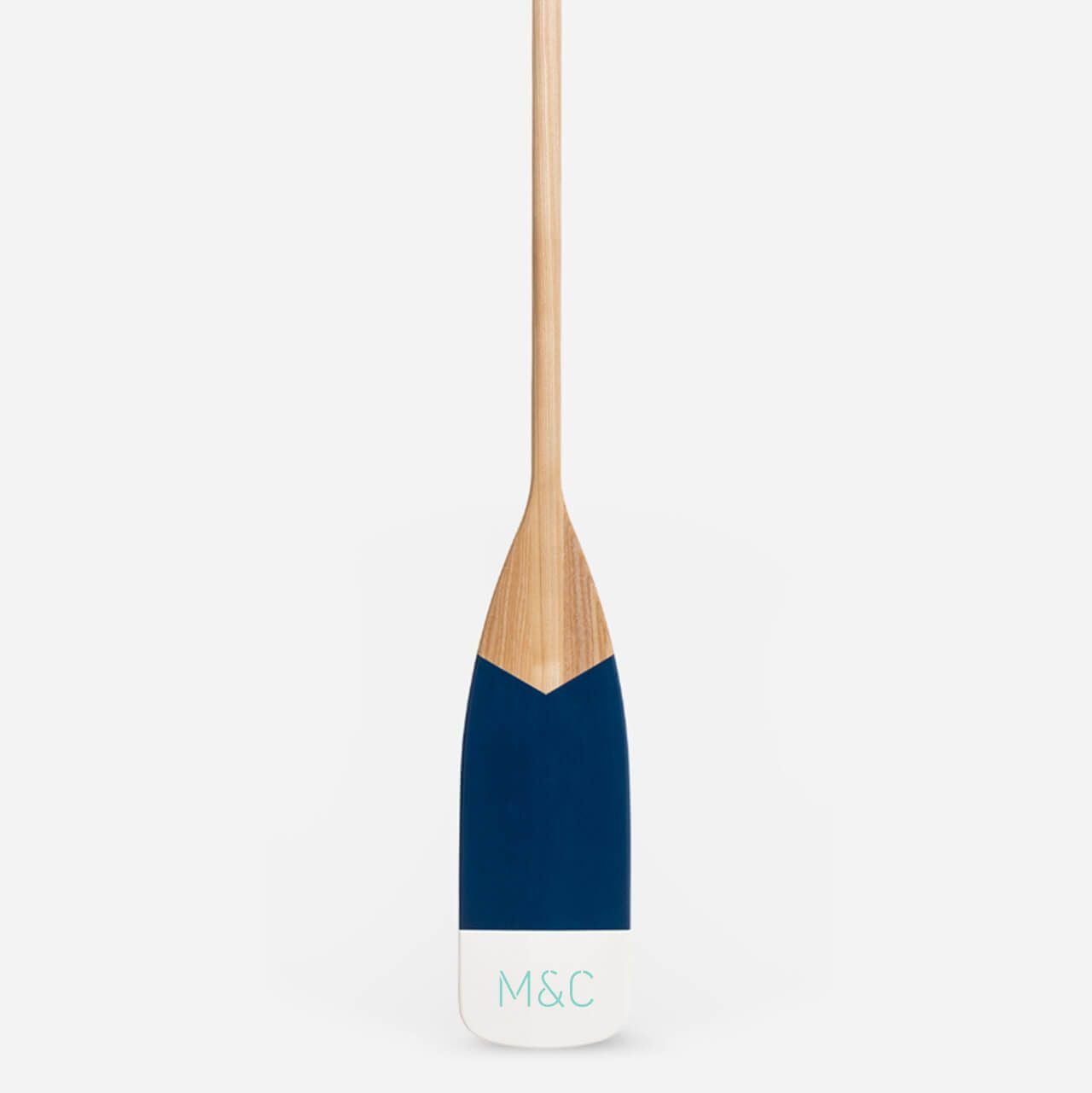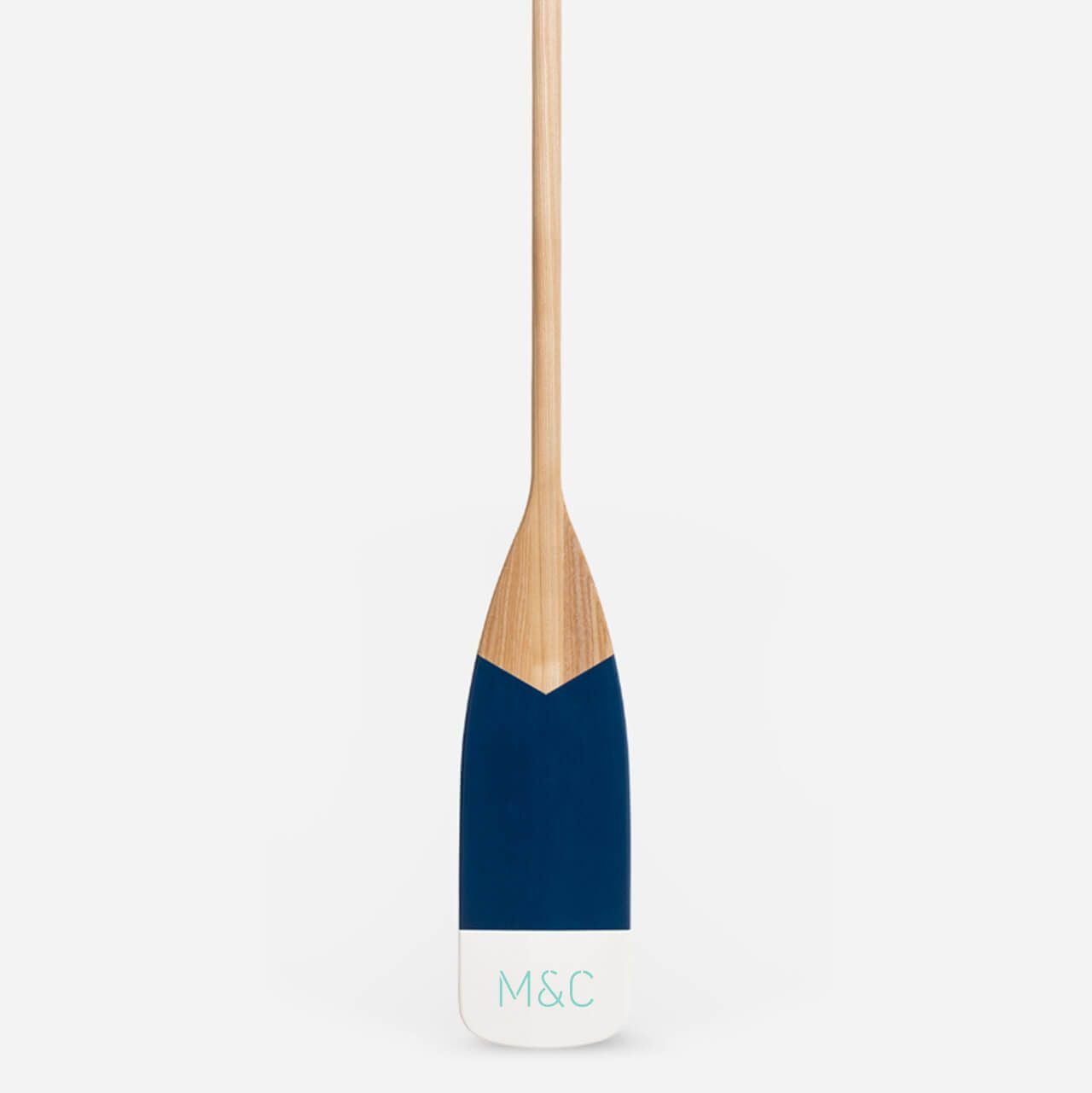 Wooden paddle Marine customized
No doubt that this Marine (navy blue) wood paddle will bring back some seaside holiday memories!
With the softness of the clear wood, the depth of navy blue, the luminosity of white, this deco object is a concentration of nautical inspirations, revisited with much originality and modernity.
This customised version allows you to create a unique deco object that matches your interior.
Made in ash wood, painted and customised by hand in our workshop.
Customize your wooden oar
Weight

1.5 kg / 3 lb

Color

Navy blue

Materials

Ash wood

Accessories

1 brass hook attached (second hook provided)

Length of the paddle

142 cm / 56 inches

Width of the paddle

18cm / 7 inches

Category

Wooden paddle
Being one of the sea world's indispensable object, it was obvious that Ocean Clock's team would work on a paddle to propose you a current and stylish version of it.
Mission accomplished with this original decorative oar, tailor-made in Europe, and embellished by our team.
Once we receive it in our workshop located in Hossegor, the ash wooden paddle's blade is meticulously painted by hand (with paint made in France), making it look very elegant.
We then customise it the way you want it: date, initials, department number… It is up to you! In order to protect it, we apply at the end some very resistant marine varnish.
The last step is about fixing the brass hook that will enable you to hang the paddle on a wall. In order for you to hang it either vertically or horizontally, a second hook is also provided. Each hook can support up to 5 kg.
For some sea-spirited decoration, navy blue is of course essential. It is very likely to remind us of the ocean depths, but it would however be a mistake to limit this colour to cold and calm.
Sober, elegant and modern, this colour blends with many different styles, either retro or graphical.
Whether you choose the oblique or chevron-shaped pattern, this stylish customised wood paddle will convey freshness in your rooms.
Dare combine, by placing it next to a White or Marine (navy blue) reef knot or even a Marine barometer, to buy online.